---
---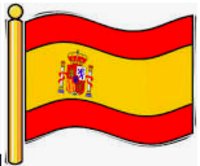 The speakers on this fascinating course are all accredited Arts Society lecturers and as such, are experts in their field.
Day 1 on 18th October: The Art and History of Andalucia with Gail Turner
Day 2 on 15th November: Art treasurers of Madrd with Val Woodgate
Day 3 on 17th January 2023: Cities of Castile with Gail Turner
Day 4 on 14th February 2023: Antonio Gaudi and Barcelona with Hugh Ellwood
Day 5 on 14th March 2023: The Spanish Civil War and the Valle d Los Caidos with Barry Venning
The links will be sent to you at 10:00am for 10:30 start on each study day.

The fee for this 5 day study course online is £75.