Are you tired of teaching using traditional methods (ex: lecture-based)? Have your meeting and/or training become disengaging (ex: death by powerpoint)? Are you looking for better ways to engage your team or learners in a virtual environment?
If the answer is YES to any of the above questions. Join us for "Training from the BACK of the Room - Virtual Edition (TBR-VE) ". In this TBR-VE experience, you will explore accelerated learning concepts that explains how humans learn. which is different from traditional assumptions about learning. And you'll be introduced to "cognitive neuroscience" concepts – the brain science behind all effective instructional design and human learning.
Whether you are a trainer, instructional designer, an agile coach or someone who wants to engage their audience in meetings, this learning experience is for YOU!

Learning Outcomes
APPLY 6 brain-science principles–based on cognitive science –every time you deliver virtual training, regardless of the complexity of the topic, size of the group, or level of learners.
USE the 4Cs Map as a training design and delivery model for brain-based, virtual instruction
CREATE virtual training sessions that combine your own topic and materials with the brain-based concepts and strategies from the class and
DEMONSTRATE how to leverage the strengths of virtual learning environments for maximum long-term retention.


EXPLAIN

to colleagues your understanding of cognitive science as it applies to learning, training and memory in both virtual and face-to-face environments.
CHOOSE from dozens of virtual brain-based learning activities for all topics

RECEIVE

a "TBR-VE Certificate of Completion" that declares your competence as a TBR-VE Practitioner in good standing.

BECOME an active member of the TBR Practitioners Group on Slack,a global community of trainers, teachers, instructors, coaches, and learning facilitators who collaborate and share best practices in brain-based learning and instruction
WHAT'S INCLUDED:
Sharon Bowman's best-selling book "Training from the BACK of the Room! 65 Ways to Step Aside and Let Them Learn".
A 45-page participant workbook for Training from the BACK of the Room! Virtual Edition class that is only available with this program.
A collection of "brain activating tools" that can be used in your own training programs
A Certificate of completion
A trainer's 'tool bag' of practical, brain-based instructional strategies you can put to use immediately in your own training programs.
Member of the TBR-VE class group on Slack.

Learning Experience Preparation

Block your calendar for the sessions on Tuesdays and Fridays from 9 am - 11:30 am ET

Plan for asynchronous learning between sessions as a requirement to receive the certificate of completion
Download the latest version of Zoom and sign up for a free account

Get familiar with will use Miro, as our digital whiteboard.
When you completed your enrollment, you will be receiving a copy of the TBR-VE participant's workbook. You may need to print your PDF copy or download it into the tablet of your choice for use during the class.
We highly recommend that  you use a PC or Laptop for the best experience. Using an iPad or a Tablet may slow down the virtual learning experience
Try to find a quiet area to minimize interruptions and/or distractions

About the Learning Facilitation Team
Salah Elleithy 
Salah is a Leadership, Co-Active/Agile Coach and Learning Facilitator on a mission to spark courageous curiosity with play. He started SparkAgility to help individuals, teams, and leaders become better one day at a time and achieve their goals sooner. Salah helps his clients balance clarity with action. He enjoys community building. He co-organized the first agile conference in Baltimore. He also organizes the Agile NOVA community and hosts The Coaching Conversation Podcast to share the professional coaching impact with leaders and agile practitioners. He enjoys writing and sharing his experience at selleithy.medium.com and on LinkedIn. You can connect with him on linkedin.com/in/selleithy or twitter.com/selleithy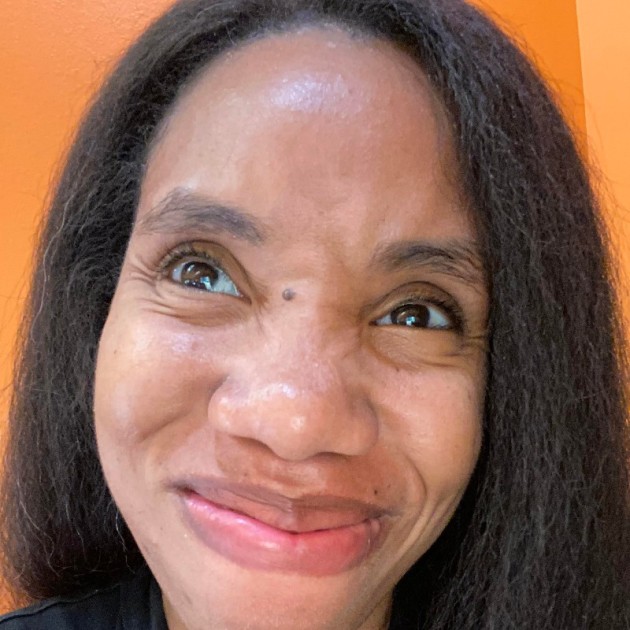 April Jefferson
April Jefferson leads with empathy and courage while partnering with others to help unlock their full potential. Believes the path to
authentic growth and change begins with invitation and a people centered approach. She favors a blended mindset of agile, lean, design thinking,
open space and improvisation when engaging. April values connecting people to ownership of their needs and goals. You may find April coaching organizations, speaking at conferences, facilitating social change as a Design Action Lab partner, or mentoring youth.

CANCELLATION POLICY
Tickets are non-refundable but they are transferable.