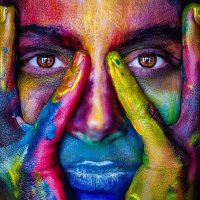 THE EVENT - BArts Festival 2022
The Benger Arts Festival will be a weekend of Music, Dance, Theatre, Art, Song, Workshops and Children's Activities. Everything from Folk, Rock and Jazz, to Circus Skills, Art Exhibition, free workshops including drama, learn a music instrument, art and crafts for children, stalls, bars and family amusements and entertainment. Truly something for everyone – 15/16/17 July 2022.
Please visit the BArts Website for more details on the line-up for Friday Folk, Festival Saturday and Jazz Brunch Sunday. Also information on what is happening from 11am on 16th July at Festival Saturday and 17th July at Jazz Brunch Sunday .

TICKETS

FOLK FRIDAY (from 7pm) TICKETS: Available online or at Sutton Benger Post Office.
Adults (16yrs and Over) £30 + fees (50p per ticket). - 100 discounted £20 tickets currently available.
Resident (SN15  4** & SN15 5**) £20 + fees (50p per ticket). 
Entry Free for 1 child (under 16yrs) with every adult admission or resident ticket purchased.

FREE (LIMITED)  - FESTIVAL SATURDAY / JAZZ BRUNCH SUNDAY TICKETS:
Tickets only required for entry to Festival Saturday, evening from 7pm and Jazz Brunch Sunday from 10.30am. If you are coming along in the day (Sat/Sun) there is no need to book tickets please just come along to this amazing festival and enjoy being entertained. Booking maybe required in advance for workshops.

LIMITED - FREE TICKETS CURRENTLY AVAILABLE FOR SATURDAY 16th JULY and SUNDAY 17th JULY 2022. Crowd capacity is limited. Please pre-book tickets in advance to guarantee entry.

LINE-UP
Please see our website for full details on the live music line-up for the weekend. https://bengerarts.org/whats-on
This is going to be a truly extravaganza of music, arts and entertainment all weekend for you.
FOOD, DRINK & other entertainment
There will of course be a Full Bar, other drinks options and many food outlets to suit ALL tastes.

Entertainment for Children...... numerous stalls and amusements from face-painting to a funfair rides to keep you and your family entertained.
Free Workshops - drama, music, & art.

PARKING
Free ON SITE Parking. 
Parking is on the Rec. Vehicle access is through the gate on the Sutton Lane, Chestnut Road junction. Please enter from the High Street onto Sutton Lane. There will be no vehicle access from the High Street/Chestnut Road junction.
See our Website for full details of the Event - https://bengerarts.org
PLEASE SEE :- Terms & Conditions for this event - https://bengerarts.org/terms-conditions
DO NOT bring your own Alcohol or any glass