---
---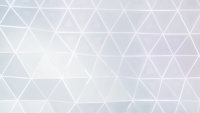 Workshop description
Photogrammetry is the process of extracting 3D information from photographs. It has practical and experimental uses, from engineering surveys to activist recording the destruction of the built environment in conflict zones. The workshop will take participants through the steps of creating detailed textured 3d models of an object, structure, or space from overlapping photographs.
You will learn
How to reconstruct an object digitally, in 3D
The full photogrammetry workflow in Agisoft
How to capture imagery to 3D scan an object, a room and a landscape
How to align photographs
How to build a point cloud from your object
How to build mesh and texture from your object
How to export your 3D digital reconstruction
You will need to bring
A laptop with 

Agisoft pre installed (1)
Cinema 4D (2) and / or Rhino 6 or above (3) installed

A computer mouse
A non reflective, non transparent, non metallic object to scanA camera or smart phone to photograph your objectMeans to transfer your photographs to your laptop

Workshop coordinator bio
Stefan Laxness is a London based architectural researcher and artist. His work focuses on the political and cultural dimension of environmental restoration as a territorial project in Europe. Stefan was a 2020 European Media Art Platform (EMAP) resident and has been exhibited internationally. He teaches an architecture studio (AA Diploma 9) at the Architectural Association in London, where he co-founded Pantopia.xyz. Previously, Stefan was a project leader at the 2018 Turner Prize nominated research agency Forensic Architecture (FA).
Download a free version of Agisoft is available here.
Download a 14 day free trial of Cinema 4D here.
Download a 30 day free trial of Rhino 7 here.
Alternatively you can purchase our Laptop add-on to rent a laptop with Cinema 4D pre installed for the duration of the workshop.