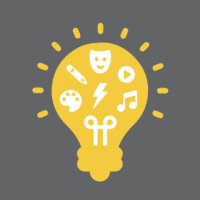 Register by June 3 to save 10% with promo code ARTSMART.
About the Class: In this course, you will explore illustration techniques using pastels and pencil while learning the fundamentals of flowering plant form. Adults and ages 14+ welcome.
About the Instructor: Adria Sparhawk has lived a life immersed in the natural world with a career in garden design being an instinctive path.
Born and raised in the Pacific NW, she was blessed with opportunities to master gardening as well as exploring many of the wild places of our region, learning the subtleties of our climate, diversity of plants and bioregions along the way.
Adria began her floral design career in 1996 with her floral event boutique which spearheaded the slow flower movement, demanding a shift in the industry toward farming practices that safeguard the environment and the health of workers. Her work was featured in books, magazines and industry publications nationally.
In 2011, Adria founded Thicket, a garden shop serving the Alberta Arts District in Portland, OR where she specialized in unique landscape plants suited to our summer dry climate.

Today, Adria is a garden designer at Sparhawk Garden Designs where she leverages her years of experience translating the vision of clients into a deliverable product.
Class Size: The class is capped at 8 participants. If there are less than 6 participants, the class will be cancelled and refunded.
Refunds: No tuition refunds will be issued after June 25, 2022 (unless the entire class is cancelled due to low registration).
What to Bring: All supplies will be provided but participants can bring favorite supplies like pencils, paper, pastels, erasures, or sharpeners and a smart phone with camera if you have one. The class will be held outside so please also bring a water bottle, sunscreen and sun hat.

Prerequisites: No prior illustration experience required.

Covid Precautions: We will follow WA State and CDC guidelines.