---
---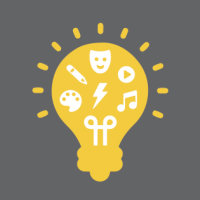 Register by June 3 to save 10% with promo code ARTSMART.
About the Class: Learn how the setting is a powerful actor in a story. You'll create unique and powerful worlds, showing how they act on your characters. You'll enhance your ability to use sensory language and unusual descriptions to help transport your reader into your story. Most students will leave with a book of flash fiction. (Grades 9-12 Rising)
Tuition includes 4 sessions, Monday - Thursday, 1:00 - 3:30 PM.
About the Instructor: Claire Gilchrist has an M.A. in language and an M.A. in linguistics. Claire teaches middle school and has taught writing for a decade. She has published two books for middle grade readers.
Class Size: The class is capped at 12 participants. If there are less than 6 participants, the class will be cancelled and refunded.
Refunds: No tuition refunds will be issued after June 27, 2022 (unless the entire class is cancelled due to low registration).
What to Bring:
Notebook and pencil
Tablet/computer (optional)
Water
Snack (optional)
Covid Precautions: We will follow WA State and CDC guidelines.