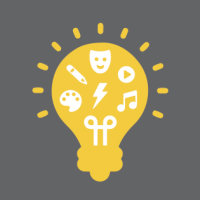 Register by June 3 to save 10% with promo code ARTSMART.
About the Class: Watercolors are magic! In this five class series, you'll learn the basics: colors, light, brushes, papers, and the special possibilities that using water gives. Adults and ages 13+ welcome.

Carolyn creates a gentle environment—in her gorgeous studio—for you to explore, have fun, and express yourself in this beautiful medium. Each class builds on the last. The more you play with the watercolors, the more language you will gain to sing through your hands! Also, we will build a supportive community of beginners, where mistakes are welcome and achievements warmly noted.
Tuition includes 5 sessions, Tuesdays, June 28 - July 26, 9:00 AM - 12:00 PM.
About the Instructor: Carolyn Wilhelm MFA, M Div has extensive university-level teaching in the Portland area. She has been an exhibiting artist in watercolors, oils, portraiture, and fused glass for over 35 years, on both coasts.
Class Size: The class is capped at 12 participants. If there are less than 5 participants, the class will be cancelled and refunded.
Refunds: No tuition refunds will be issued after June 20, 2022 (unless the entire class is cancelled due to low registration).
What to Bring:

Watercolor paints, either a set of colors or individual tubes. In particular, include the following colors​

​a cool red as well as scarlet
a clean lemon yellow that is not too golden
a middle and dark blue
cyan, magenta, yellow for true secondary mixes (like in printing)

Palette for holding paint, water, and mixing colors

white plastic with indentations preferred and is sometimes included in the lid of the paint set
a white dinner plate can work too

Watercolor brushes, quality makes a difference but can also be spendy

filbert
flat in a variety of sizes

Watercolor paper in inexpensive pad, 10"x12" or 12"x14", cold press (textured) or hot press (smooth)
Paper towels, a roll or stack
#2 pencil with non-greasy eraser
Small hand mirror
The instructor will have a limited supply of paints, paper, and brushes for sale. You can also find supplies at:
Local: Tokki Art Supply, Hood River
Online/Portland: Columbia Art Supply, Blick Art Materials, Michaels
After registration, the instructor will be available to answer questions about supplies.

Covid Precautions: We will follow WA State and CDC guidelines.