---
Join our waiting list to be notified when tickets become available.

Done! You are on the waiting list.
---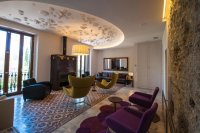 An invitation only event tied to the Inbox Expo.
Sender Symposium is an opportunity for insiders in email and marketing to break bread, celebrate, connect and discuss topics in a private and often times informal setting. You have to be present to participate. Sender Symposium content is not live streamed nor available to view on demand. Symposiums were noted places of convivial discussion in Greek and Roman times. 

Like ancient times access is extremely limited and access is by invitation only.  We have 24/30 tickets available. 
Find you have only started to make real connections when the conference is wrapping up?
Establish meaningful relationships early, arrive early and spend the day socialising
The event begins early on Sunday afternoon with a mixer on the beach at the exclusive Marina Pool Club where we have secured cabanas, pool access, snacks and drinks. A few hours in the afternoon are yours to explore Valencia. We meet again early evening at one of Valencias best kept secrets where we have exclusive use of a fabulous speakeasy. We will hold the inaugural Speakers Symposium Delegate Meeting. Delegates will be able to influence the format, location and other elements of the next Senders Symposium, We end the first night having dinner at the Oceanarium, a truly incredible experience for the senses.
On Monday you have the morning to yourself. Later in the afternoon we have a number of exclusive Sender Symposium presentations and discussions. Before that however you are invited to the Inbox Expo VIP Cocktail Brunch.

Due to the nature of Sender Symposium we will keep much content and discussions unpublished.
Some of the content includes content like below as examples of rapid fire sessions:
- Has your sender reputation been suffering due to your ESP
- Copywriters secrets: 6 tools that can help you be your own copywriter
- Vendor selection secrets, what the vendors don't want you to ask
Later on Monday evening you are invited to join the Inbox Expo Speakers and VIPs for dinner. The usual Inbox Expo agenda will then be available to Sender Symposium delegates through Tuesday and Wednesday.