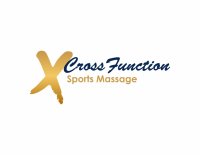 Part of the CSMA specialty certificate for live hands-on training. This course can ONLY be taken AFTER SECTION 1 and online courses of Basic Sports Med and Kinesiology of Sports Massage have been completed. We will be reviewing these components in this class.

10% lecture/90% hands-on.
www.crossfunctionacademy.com for full CSMA program information
The first section of the day will include reviewing specific muscle functions, body mechanics, and items from Section 1. 
The second section of the day is the Injury and Assessments. There you will learn multiple sport injuries, and then several movement assessments and practice in class.

The second day is all Introduction to Manual Therapy Tools. You will learn percussion, compression flossing, IASTM, kinesiotaping, and movement cupping in a jam-packed day, which builds from the previous day's knowledge. This class is full of information, and at the end of the two days you will be able to effectively assess and use appropriate tools on multiple areas of the body.
 Class performed in a learn, see, do, format utilizing both lecture and hands-on experience.​ 
All participants must have current licenses, and dress in comfortable clothing including sports bras for females, and lightweight t-shirts or tank tops for everyone, as well as wearing workable shorts such as running or basketball, staying clear of bulky waistbands. 
Please bring: layered workout clothing as we will be outside for some activity, a set of sheets for the table, and standard fragrance-free massage lotion.