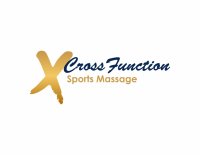 Part of the CSMA specialty certificate for live hands-on training. This course can ONLY be taken AFTER SECTION 2.

10% lecture/90% hands-on.
www.crossfunctionacademy.com for full CSMA program information
DAY ONE
8:30-9am Intro
9-12am Trigger Point Therapy
11-12pm Lunch
12-4pm Intro to Stretching
DAY TWO: Advanced Series
8-11am Endurance Sports Massage Techniques
11:30-noon Lunch
12-3pm Power Sport Massage Techniques
3:15-6:15pm Massage Techniques for Overhead Athletes

DAY THREE: Final
8am-5pm Advanced Sports Mechanics and Massage
(individual purchase of final exam $50, can be taken afterward if all classes completed)

 Class performed in a learn, see, do, format utilizing both lecture and hands-on experience.​ 
All participants must have current licenses, and dress in comfortable clothing including sports bras for females, and lightweight t-shirts or tank tops for everyone, as well as wearing workable shorts such as running or basketball, staying clear of bulky waistbands. 
Please bring: layered workout clothing as we will be outside for some activity, a set of sheets for the table, and standard fragrance-free massage lotion.