Event Host: INTERA Incorporated
Organizing committee: John Doherty, Jeremy White, Matt Tonkin
Technical Steering Committee: Ed DeSousa, John Ewing, Mike Fienen, Randy Hunt, Catherine Moore, Chris Muffels, Jim Rumbaugh, Abhishek Singh

Abstract Submission (Deadline Sept 30, 2022): https://forms.gle/XroNTPTfEdbD8gGM8
Conference Fee: $1,500*

*Conference fee includes the following:
** Conference fee does not include your room. Call the Estancia La Jolla Hotel (858-412-0100) directly to reserve your conference rate of $279/nt.

Conference Capacity - Limited to only 200 total attendees, so don't wait to register!

Event Itinerary: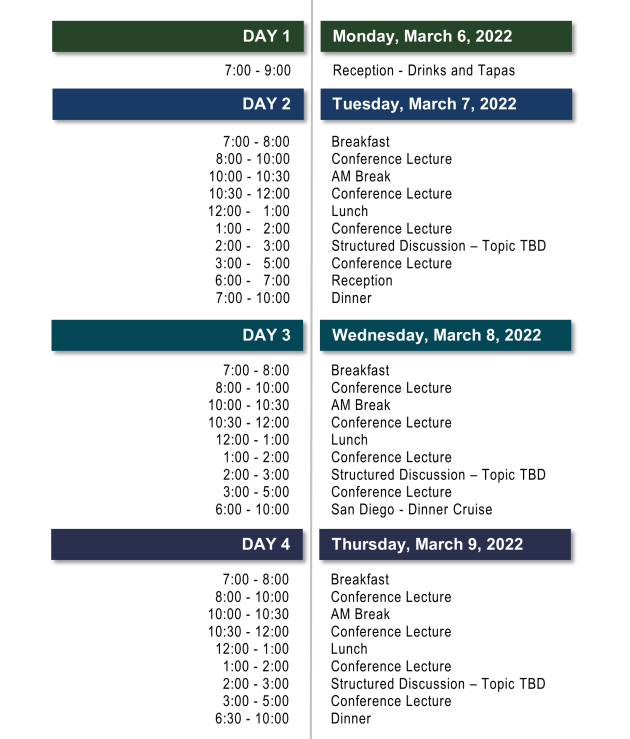 Conference Summary:
Physically motivated models are used to help understand and interpret the past in the hope this will improve future management decisions. Partner technologies such as PEST/PEST++ help modelers to process environmental data via these physically motivated models thereby providing critical insights to guide and inform risk-based decisions under uncertainty. The 2nd PEST Conference will focus on how model-based processing of environmental data can better serve decision-making. The conference will go beyond groundwater to include all forms of environmental simulation models and will provide a forum to discuss how the latest advances in data assimilation, optimization, and uncertainty analysis, can advance all these disciplines.
The 2nd PEST Conference will combine a unique blend of platform and poster presentations, discussions, and tutorials, and the organizing committee invites you to contribute by submitting an abstract or short conference paper. We have not yet decided on topics for individual sessions; these will evolve, and ultimately be based upon the submissions received. Perhaps, your contribution will discuss an advanced application of model-based data processing techniques, including applications of PEST/PEST++, and the wild success you encountered using the application to support decision-making. Or perhaps you wish to vent the frustrations you incurred using an unwieldy and costly model that all but precluded any useful decision-making analysis. Many contributions may lie between these extremes, addressing a variety of topics along the data-to-decision trajectory. There is only one common thread: that is, the conjunctive use of simulation and data assimilation to enable scientifically based decision-making.
We welcome attendees from all points on the decision-making trajectory. These include modelers, as well as those who rely on models for environmental management, and who can alert modelers to the requirements of the decision-making process while learning from modelers what simulation can, and cannot, contribute to the decision-making process.
Program Highlights
· Hear about the trials and tribulations of applied environmental simulation, including application of data assimilation, uncertainty analysis, and management optimization to support resource management (see how others are coping with difficulties in these areas)
· Interactive panel discussions from industry leaders on the current state of decision support modelling, leading to one or more position papers on topics including the appropriate level of model complexity, parameterization, etc
· Attend a technical committee poster session (where the committee members are presenting posters while everyone else has drinks…)
Confirmed Speakers: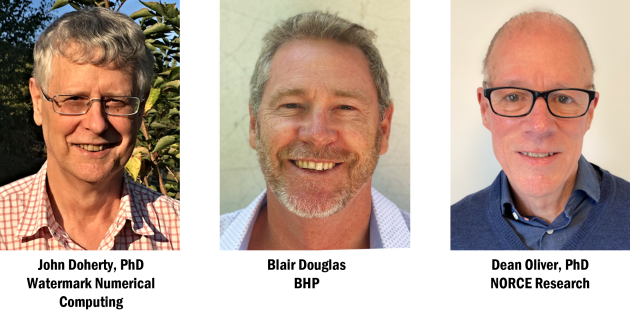 Thank you to our Platinum Sponsors, BHP and GMDSI!

Thank you to our Gold Sponsors, Environmental Simulations, Inc. (ESI) and S.S. Papadopulos and Associates, Inc. (SSP&A)!