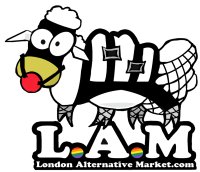 LAM Country retreat 2022 - 18th - 21st November in Surrey
About once a year LAM arranges an education and social retreat weekend providing a weekend intensive experience in a Kink+ environment.  This year we are exploring new hosts an awesome hotel in Surrey with 54 on site rooms, offering exclusive use of the site for the weekend. Confirmed presenters include: TheKinkShrink, Sadistica, OpalFruit, DaisysFloggers, LadyVeil, Physical_Culture and Cosmic1 providing 18 two hour workshops covering all aspects of Kink and sexuality covering theory and practical skills.

This intensive weekend is a great opportunity to expand your kink skills and to exchange ideas with your peers.  LAM events are Kink+ and open to all genders and sexualities.  The venue are able to accommodate most accessibility and dietary requests and can advise ticket holders on how their needs can best be supported.
On site rooms are offered on a bed, breakfast and dinner basis offering you a fully immersive weekend of self expression (within the rules of course).  These tickets are matched to the room types (please see the ticketing section for the costs of each room type) and have limited quantities so once its sold out its sold out and there are no camping options.  The hotel is a converted manor house with sympathetic extension offering peace and tranquillity only 57 minutes from central London.  It offers the perfect setting for the weekend including the extensive grounds giving it a woodland feel and a space where for the weekend we can be ourselves.  With these tickets you only need budget for your drinks and any snacks outside of inclusive meals.
The meeting rooms on site will host the workshops ensuring professional educational space balanced with plenty of social and entertainment space.  We have booked Ghia to perform on the Saturday night for a fire medley in the grounds. There will also be regular on site Healthy Mental Practices discussions to help people make the most of the opportunity to develop and to reflect upon what you are learning. 
While we work on the schedule and the finer details please sign up to the mail list to hear about tickets as soon as they come available.  The first wave of tickets offered will be the "staying on site" options limited by the number of rooms in the hotel and have full access to the dinning and education and entertainment for the whole weekend.  After that a limited edition of "off site" weekend passes will be released to those wishing to enjoy all the events but not stay on site.  Closer to the event additional "off site" day tickets and workshop only tickets will be available subject to capacity.
Summary schedule:

Friday:
Clear on consent in kink session 
Health Mental practices ~ reflective 
Dungeon space 
Hot Tubs
Saturday:
9 workshops split into three sessions and three streams
Possible mini market on site
Healthy Mental Practices session 
Fire performance from Ghia
Dungeon
Hot Tubs
Sunday:
9 workshops split into three sessions and three streams
Healthy Mental Practices session
Hot Tubs
Dungeon
We have exclusive use of the Hotel for the weekend to ensure we can all relax and be ourselves.  As with previous weekends we offer an intensive schedule which you are free to engage with as much as you want.  All ticket holders will be informed in advance of the clear policies and procedures of the event to ensure everyone gets the most out of the weekend.
We look forward to welcoming you to another amazing weekend retreat and of course there will be hot tubs and lots of opportunities to grow.  All ticket are non refundable so please ask any questions in advance.

David 
On behalf of LAM 

Update: 20/05/2022 On site tickets now on sale and 40% sold out, a limited number of off site weekend passes will be released followed by day passes which will be limited, we will try to expand the waiting lists to let you know when tickets go on sale but the announcement tends to be in the newbie workshop session at LAM.