---
---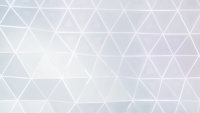 Workshop description
Game engines have expanded the possibilities for spatial practice in previously unattainable ways. At once granular and expansive, they allow for forms of inquiry that can hold together the vast and the intimate, official and contested, the imagined and (more than) real. During the workshop, participants will learn how to create an open world environment with procedural elements, custom assets and a particle system to compose an animation or a simple single-player level.
You will learn
How to create an open world environment
How to create procedural environmental elements
How to import custom assets
How to use particle systems
How to compose a simple animation or a single player level

You will need to bring
A laptop with UNREAL Engine 4.26 pre installed (1/2)
A computer mouse

Workshop coordinator bio
Agata Nguyen Chuong is an assistant researcher at Forensic Architecture and an interdisciplinary designer working across media. Her work engages with the themes of environmental violence, land dispossession and landscapes of extraction. She holds an MA in Architecture from the Royal College of Art, where her thesis, formulated with ADS7, speculated on the future of thawing permafrost territories of the indigenous Evenki transformed by diamond mining in Siberia. Alongside her personal practice, Agata has previously worked in architecture studios based in the UK and Europe.

Download UNREAL Engine for free here.
For instructions to install UNREAL Engine, see this video.
Alternatively you can purchase our Laptop add-on to rent a laptop with UNREAL Engine pre installed for the duration of the workshop.