---
---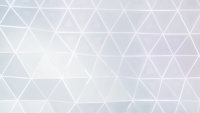 Workshop description
3D Animation is used in the entertainment industries, for spatial and architectural research and often to aid accountability efforts. The workshop will teach you the basic steps from modelling to animating in Cinema 4D, with the aim of exporting a short clip at the end. You will learn how to create a 3D scene populated with a 3D object which you will model from a reference image of your choosing. You will be shown how to texture your models, how to light your scene and how to set-up different cameras.
You will learn
The Cinema 4D's interface and tools
How to 3D model objects
How to work with materials and textures
How to animate a scene and using 3D Cameras
How to create a 3D animation
How to render and export your animations as a short film clip
You will need to bring
A laptop with Cinema 4D preinstalled (1) 
A computer mouse
Workshop coordinator bio
Nicholas Zembashi is an architectural researcher, artist and former project leader at the 2018 Turner Prize nominated research agency Forensic Architecture (FA). At FA he coordinated research on the use of machine learning in investigative practice. His work investigates how identity is bound by a landscape of media, using animation and architectural speculations to design video essays. Nicholas is a unit master of Experimental Unit 3, at the Architectural Association in London.

A 14 day free trial of Cinema 4D is available here.
Alternatively you can purchase our Laptop add-on to rent a laptop with Cinema 4D pre installed for the duration of the workshop.