---
---
Give the gift of local!
Downtown Wheaton gift certificates make great gifts for everyone: teachers, neighbors, coaches, friends, and family! Give someone the gift of shopping, dining, or a spa treatment in Downtown Wheaton. Accepted at more than 100 businesses, they are perfect for any occasion. Gift certificates must be redeemed in full; merchants cannot give a refund for the unused portion. Certificates come in the following denominations*:
$50 gift certificate

Gift certificates are processed and will be ready within 24 business hours of purchase (Monday through Friday 9am to 5pm). Thank you for your purchase and support of Downtown Wheaton!

Participating businesses: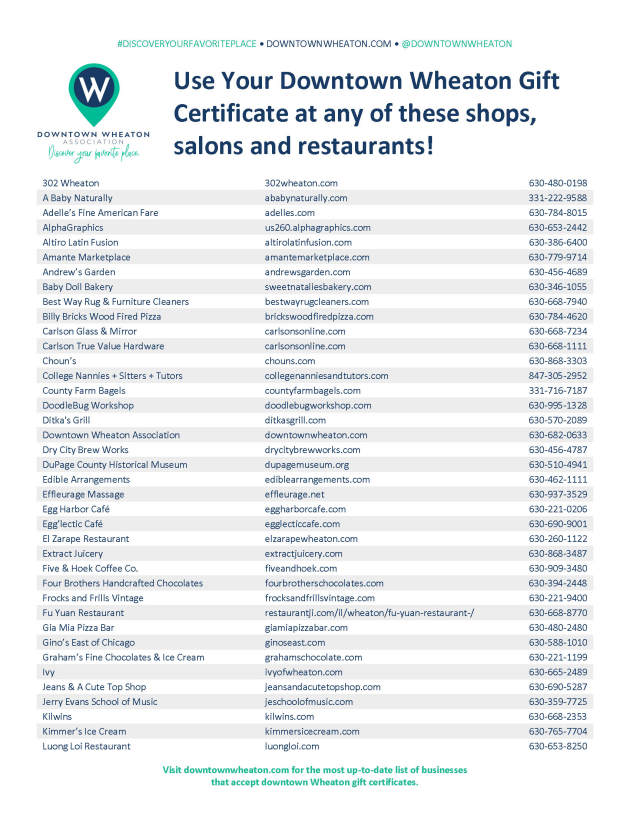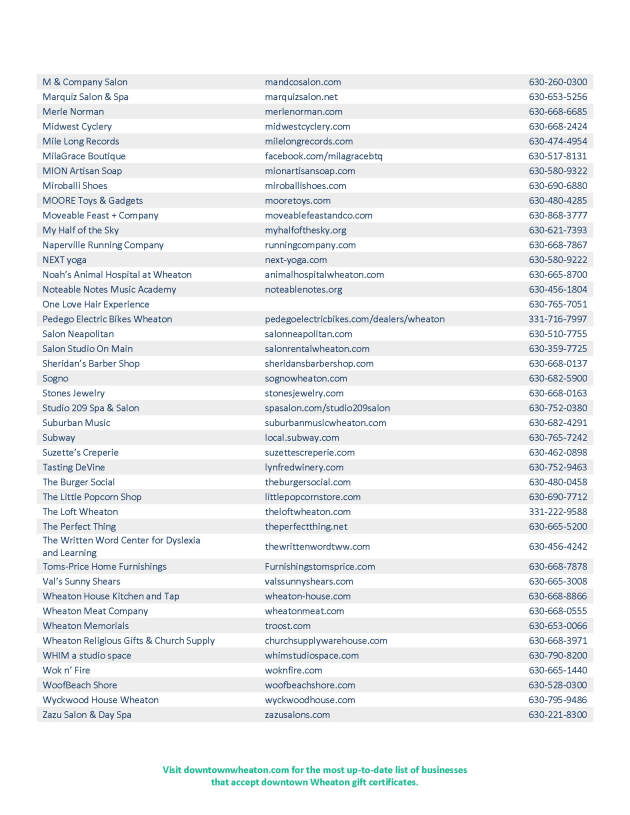 *Inventory and denominations are limited at this time, as we are phasing out our physical gift certificates and switching over to a digital system. This new system will give you much more flexibility in both how much your gift certificate is worth and how you use it! Keep an eye out for the new system, coming soon!