---
---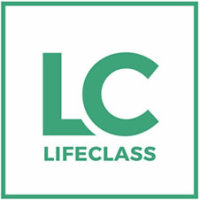 *In view of the current Covid-19 situation, the running of this event will be subjected to the latest advisory and guidelines from the Government. Leaders who have signed up for this event will be informed of any changes via email or text message. Please standby for any updates.


December Class Details (Registration has closed)
*All those in waitlist after 10 November 2022, 3pm will be made a priority for the next LC3 in 2023

LifeClass 1 & 2 (compulsory for all participants)
Date: 10 December 2022
Time: 2pm to 4pm
Venue: TC Chapel
LifeClass 3
Date: 16 to 18 December 2022 (stay-in)
Reporting Time: 7 pm on 16 December
Dismissal Time: 5.30 pm on 18 December
Camp Fees: $65 for Participants, $50 for Guides (No Show Fee $107/ pax)
Venue: Girls' Brigade Headquarters
795 Upper Serangoon Rd, Singapore 534667


Registration Details
1. Class registration should only be done through Cell Leaders.
2. To ensure the participant's encounter experience is not shortchanged, ONLY register for the participant if he/she is not missing more than one session with valid reasons. If your participant is not able to attend fully, please highlight it to your level staff before registering. Note that attendance will not be counted if participants missed more than 1 session.
3. Guides are to register for the camp via this link too.
4. Class registration closes 1 week before the start of LifeClass 1 & 2 on 4 December. 
5. Registration is only completed upon receipt of the payment and/or parental consent form via this link https://bit.ly/yolc3cf.
6. Cell Leaders will be contacted separately for payment.


If you encounter any issues or have any queries, please email in to youth_admin@fcbc.org.sg with your questions.