---
---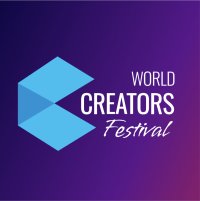 "Welcome to the World's Largest Festival for Creators. 
The world creator's conference attracts creators, solopreneurs, and side-hustlers from all over the globe who are looking for inspiration and strategies to build sustainable businesses by monetizing their individual skills and passions. In this 3-day conference, you will hear and learn from successful solopreneurs who are running thriving businesses with the help of content through Instagram, Tiktok, Youtube, and so on. You will also hear from successful bloggers, podcasters, course creators, and streamers. You will get to learn tools, strategies, and frameworks to build and grow your own solo businesses. 
We are on a mission to enable a million striving creators to become a million thriving entrepreneurs."

Conference | Workshops | Creata-thons | 50+ Speakers | 1000+ Audiance | Inperson + Remote Attendees