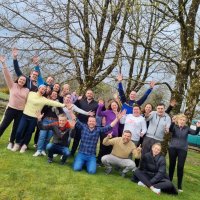 🙏 When and where?
The retreat begins at 3pm September 16th in Knock Co. Mayo and concludes at 5pm on Sunday the 18th. On site accommodation allows the option of a private room or dorm room. 

Blending a number of activities, alongside down time and time in nature you will have the time and space to integrate your new insights and experiences alongside a group of like minded individuals. 


💪What to expect....
-You'll get to press pause and look at where you've come from, where you are and where you're looking to go.
-You'll deepen your connection with yourself, your work and the most important people in your life.
-You'll get to quieten your noisy mind and check back in with your inner voice.
-You'll experience support, coaching and challenge from myself and your new tribe. 


You will experience....
📝 Personal Development Workshops
🧘‍♀️ Daily Meditations
♥️ Healing Breathwork Sessions
🙏 Authentic Relating and Sharing Circles
🕺 Ecstatic Dance
🔥 Fire Ceremony
⛰ Hike and Swim

Included in your ticket price-
🏠 2 Nights Accommodation (private room, dorm or camping space)
🥑All meals for the 3 day weekend
🕺 All workshops and activities for the 3 day weekend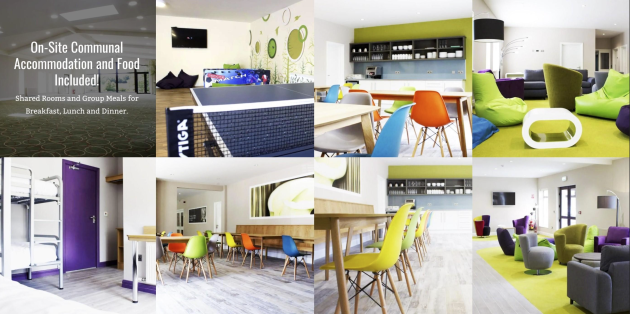 ❓FAQ 
I haven't ever attended anything like this. Will I be ok?!
My primary objective with all events is to create a safe and comfortable environment in which people are encouraged to lean in to as much or as little as they like to the different activities and experiences. Many people have attended my retreats in the past having never attended anything like it before, whilst others have attended who have been attending retreats for the last twenty plus years! All I ask is that you come in with an open mind and are willing to engage with the plans whilst honouring your own needs and experience throughout. 

Is it ok to attend alone? 
Yes! Most attend alone and leave with a new circle of friends. I am proud over the years to hear from people who met seven plus years ago through different events and retreats I have ran and are still great friends and accountability buddies. Environment is such a key aspect of creating change in life and the connections you make will be invaluable in your journey. 

What are the requirements in terms of fitness levels of experience with personal development?
No experience or 'standards' or fitness are expected! All I ask is that people come in with an open mind, willing to 'give it a go'. 

Do I need to show up with clear intentions and goals? 
In short, no.
The nature of looking into a course like this suggests you're already looking to improve upon the circumstances of your life as you currently see it. The three day event will ensure you are shining light on the areas that are significant and meaningful to you.

Got any other questions?
Please send me and email on support@patdivilly.com and I'll come back to you as soon as I can! 


🙏 Are you ready?
This event has been specifically designed to cater to those who are eager to press pause, to create space and take a look at their life from the outside in.
It's for those that want to explore their past, their present and their future, to integrate new beliefs and rituals and to create new results in all areas of life. You'll leave the retreat with a new supportive tribe of like minded friends, with new experiences and memories, with a clear game plan for your future and a tool box for dealing with stress, overwhelm and adversity.