---
---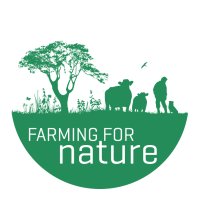 The Farm Walks are an opportunity for the Farming For Nature farmers to showcase their contribution to nature and good farming practices on their land.
Kim and his wife Mireille manage a 214-acre mixed livestock stock farm in Calverstown, Kilcullen, Co. Kildare. They keep a herd of 75 pedigree suckler cows and their followers, a flock of c.80 sheep, as well as a few pigs in the summertime. The farm boasts a wide range of habitats – wetlands, woodlands, wet and dry grasslands, old buildings and walls – which, for the McCalls, makes a walk around the farm 'a very pleasurable experience, even when things might not be going too well otherwise'.
Kim acknowledges that farming sustainably isn't easy, particularly trying to remain profitable, but feels that if you manage the land within its capacity, it's very doable – 'farming for nature, not against it' as he says. No artificial fertilizers are purchased, no pesticides are used and hedgerows and grasslands are rarely topped – 'tidiness is a state of mind' according to Kim - with the preferred approach being a careful and balanced management which has resulted in an ideal situation for nature – birds, butterflies, bees - to thrive. The McCalls work in this regard has been recognised by several National awards and several appearances on TV. The McCalls work closely with the National Biodiversity Data Centre, providing valuable data.
Kim is concerned about changes in the rural landscape, in particular the loss of wetlands to forestry, as we try to increase carbon sequestration, a potentially worrying trade-off in his opinion. He offers the following advice on farming for nature: 'Stand back and look - observation is the basis for intelligence'.
WHAT ARE THE FARM WALKS:
This will be a 2.5 hour (approximately) visit to the farm and will include a walk around with the farmer/farm family, a look at some of the habitats and species present, as well as the livestock and/or crops, and a discussion with the farmer about how he/she/they manage the land in support of nature.
Numbers are restricted and advanced booking is essential to attend a farm walk.
These walks are for farmers and people with an interest in farming for nature. They are meant to be an interactive knowledge exchange between people with a real interest in farming and nature. They are not suitable for children, or for people/groups looking for an 'organised walk' in the countryside.
These walks are non-profit but a booking fee is necessary to minimise the frustrating level of no-shows. It costs €10 to register and all funds are circulated back into the farming community.
Please wear suitable footwear for uneven and potentially muddy conditions.
We would ask that you please respect these farmers, their land and livestock when visiting. Dogs are not welcome. You will be turned away if you arrive with one.