---
---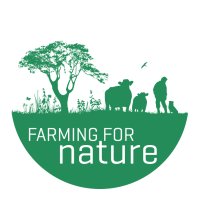 The Farm Walks are an opportunity for the Farming For Nature farmers to showcase their contribution to nature and good farming practices on their land.
Norman Dunne along with his father Michael Dunne, run a 400-acre tillage farm outside Maynooth, Co. Kildare. The land has been under intensive tillage production for years. About four years ago Norman and his father decided it was time to move away from conventional, intensive tillage and implement a regenerative farming system operating under the principles of conservation agriculture.
Cereals grown on the farm include beans, oats, barley and wheat for the animal feed market. Norman also produces hay for the equine market. The family keep a small number of pigs and sheep to graze cover crops and pasture. Participants of the Danú EIP Project and members of BASE Ireland, the focus has been on regenerating soil biology and reducing external inputs where possible on the farm. Cereal crops are grown on the land using minimal disturbance methods like direct drilling and/or min-till. Crop rotations and permanent organic soil cover systems are in place. Additionally, multi-species cover crops are used to build soil fertility and enhance soil structure, all the while providing a food source for pollinating insects. Norman is also experimenting with Biodynamic preparations and Korean Natural Farming methods to enhance the soil biology and to inoculate seeds before sowing – "You're getting the seeds off to the best possible start that you can give them by inoculating it with something biological rather than something chemical. It encourages with the bond between the seed and the soil. It's a natural defense from pathogens. It's like colostrum for a baby."
Since the reintroduction of regenerative farming methods on the land, there has been a significant increase in biodiversity and a return of numerous bird species to the farm - "Biodiversity has exploded on the land here in the past 3 or 4 years. There are birds here now that I have never seen on the farm before." Norman and Michael have enjoyed seeing the return of barn owls, skylarks, sparrowhawks, kestrels, buzzards, woodpeckers, wood pigeons, lapwings, yellowhammers and more.

WHAT ARE THE FARM WALKS:
This will be a 2.5 hour (approximately) visit to the farm and will include a walk around with the farmer/farm family, a look at some of the habitats and species present, as well as the livestock and/or crops, and a discussion with the farmer about how he/she/they manage the land in support of nature.
Numbers are restricted and advanced booking is essential to attend a farm walk.
These walks are for farmers and people with an interest in farming for nature. They are meant to be an interactive knowledge exchange between people with a real interest in farming and nature. They are not suitable for children, or for people/groups looking for an 'organised walk' in the countryside.
These walks are non-profit but a booking fee is necessary to minimise the frustrating level of no-shows. It costs €10 to register and all funds are circulated back into the farming community.
Please wear suitable footwear for uneven and potentially muddy conditions.
We would ask that you please respect these farmers, their land and livestock when visiting. Dogs are not welcome. You will be turned away if you arrive with one.