---
---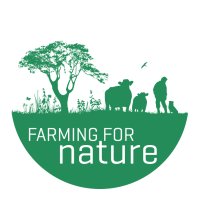 The Farm Walks are an opportunity for the Farming For Nature farmers to showcase their contribution to nature and good farming practices on their land.
Ailbhe runs a 30 hectare farm on the banks of Lough Derg. She bought the land in 2010 and took on the challenge of turning a neglected farm into a diverse farm system to make a living. Today one third of the farm is broadleaf (3 acres of which is designated), one third is arable and one third is agri-environment under wild bird cover. She has an organic sheep flock and honey bees which she sells both directly from the farm and online. Ailbhe shares her passion of farming with others with regular open days and demonstration days. She is a Nuffield Agricultural Scholar and lectures at Gurteen Agricultural College. Ailbhe was made an Honorary FFN Ambassador in December 2019.


WHAT ARE THE FARM WALKS:
This will be a 2.5 hour (approximately) visit to the farm and will include a walk around with the farmer/farm family, a look at some of the habitats and species present, as well as the livestock and/or crops, and a discussion with the farmer about how he/she/they manage the land in support of nature.
Numbers are restricted and advanced booking is essential to attend a farm walk.
These walks are for farmers and people with an interest in farming for nature. They are meant to be an interactive knowledge exchange between people with a real interest in farming and nature. They are not suitable for children, or for people/groups looking for an 'organised walk' in the countryside.
These walks are non-profit but a booking fee is necessary to minimise the frustrating level of no-shows. It costs €10 to register and all funds are circulated back into the farming community.
Please wear suitable footwear for uneven and potentially muddy conditions.
We would ask that you please respect these farmers, their land and livestock when visiting. Dogs are not welcome. You will be turned away if you arrive with one.