---
Join our waiting list and we will contact you if anyone is letting go of their tickets

Done! You are on the waiting list
---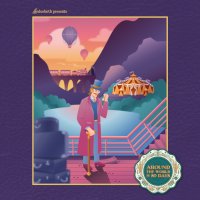 Around The World In Eighty Days: Book Analysis Workshop
The story follows protagonist, Phileas Fogg as he tries to win a bet he made at the reform club for £20,000 (roughly 2 million USD now) to travel around the world in 80days.
Book Analysis Workshop
This book analysis workshop will allow readers to understand the work needed to write a book.  There will be professional facilitators to demonstrate and assist with activities pertaining to each country and character Andsoforth has selected to analyse. 
The usage of outfits, cuisines and set design will contribute to the interpretation of one of Jules Verne's best works and a book that is known throughout the world.
Ticket includes course material of a 5 dishes representing the countries attendees are visiting and 2 alcoholic drink samples in relation to the book and reimagining of scenes.
Tickets sold are non-refundable & non-exchangeable, do book your date & time slot wisely!

What to expect: Multiple rooms/scenes, facilitators, safety ambassadors, temperature screening, safe distancing, 5 sample dishes, merchandise. 
Minimum Age: 18 Years Old
Duration: Est.150 mins