---
---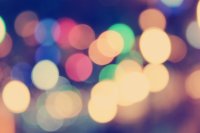 LIVE at Piedmont Piano Company
Kristin Korb
After two years of pandemic lockdown in Denmark, jazz bassist and vocalist Kristin Korb is returning to the Northern California with a new project that departs from her traditional song well and dives deep into the exploration of pop tunes that burst with Korb's trademark exuberance and inspired arrangements. Joining her for this concert is her LA-based partner in time Andy Langham (piano) and Bay Area legend Mary Fettig (woodwinds).
$20 General Admission
We are offering a limited number of tickets to attend this performance in person. Advance purchase is required. COVID-19 SAFETY: All ticket holders must show proof of full vaccination (including a booster, if eligible) and wear a mask while inside the piano store.
For more details, visit piedmontpiano.com/calendar/2022/8/27/kristin-korb