---
---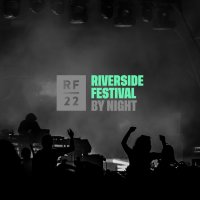 Scotland's premier electronic music festival bringing many scene-leading, cutting-edge and underground artists and DJs to the iconic location in the heart of Glasgow's west end.
Riverside Festival is an inclusive, fun and safe environment, where tolerance and freedom of expression are of paramount importance.
Therefore we will not tolerate abuse of any kind, whether it's towards our fellow ravers, members of staff, or performers and we operate a zero tolerance policy towards racism, homophobia, transphobia, sexism, and all forms of discrimination.
RIVERSIDE FESTIVAL 2022
2pm - 11pm (Subject to licence)
*LAST ENTRY 6PM*
Thursday June 2nd
Charlotte de Witte
Slam
FJAAK (live)
Robert Hood
Helena Hauff
I Hate Models
999999999 (live)
SPFDJ
Cera Khin
Wallis
Bambounou
DJ Smoker
Lisalööf
Satellite Stage
Neoma B2B VXYX
KAVARI (live)
Fear E
Gorbals Nebula B2B Sebastian Swarm
Rush (Bashman B2B Miss Cosmix)
FARNAZ
Penstkart
……
Friday June 3rd
Carl Cox
Joseph Capriati
DJ BORING
KiNK (live)
Overmono
ANNA
Joy Orbison
Moxie
OK Williams
Nightwave
KILIMANJARO
Wardy & Dom D'Sylva
Satellite Stage
Jay Celino
Rare (Kooshty B2B Macka)
Lizzur B2B Maveen
DIJA
Lewis Lowe
Partial (Ewan Partial B2B Pigeon Stevie)
Dilly Joints
Curated Wax
--------
Saturday June 4th
Roisin Murphy
ROMY
Big Freedia (live)
Derrick Carter
Job Jobse
HAAi
Optimo (Espacio)
TAAHLIAH (live)
Chippy Nonstop
India Jordan
Junglehussi
Bonzai Bonner
Satellite Stage
Céleste
PEACH (K4CIE B2B ISO YSO)
BEMZ (LIVE)
All Night Passion
Optimistic Soul
Mojxmma
Edinburgh Disco Lovers