---
---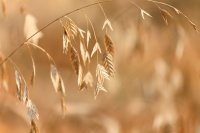 The Native Prairies Association of Texas is hosting a Prairie Seekers Toolbox field training on Saturday, September 24th at the Fort Worth Nature Center. The Prairie Seekers Toolbox is an educational series designed to build identification skills and ecological knowledge of prairies. Each event can be attended as a standalone, and participation in all events is not required.
Prairie Seekers is a citizen science program that trains volunteers how to assess prairie condition and helps NPAT identify conservation priorities. Registration is $35 for non-students and $20 for students. All proceeds support the new North Texas Outreach & Stewardship Program.
For more information contact Dr. Carly Aulicky at carly_aulicky@texasprairie.org.