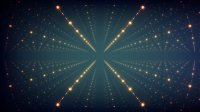 FIND ALL THE LATEST DETAILS AT WWW.REMIXSUMMITS.COM/LDN-2022/
Join us for the very special 10th anniversary of REMIX London – a global gathering that brings together pioneers from a myriad of industries to explore the future of the creative and cultural industries, creative cities and the creative economy. Our sold-out REMIX Summits are held worldwide in cities including New York, London, Istanbul, Dubai, and Sydney; attended by thousands of cultural leaders, creatives, startups, businesses, policy makers and media.
— REMIX London 2022 is designed to support the recovery and reinvention of the cultural sector after a uniquely challenging period. It will offer a field guide to what's coming over the next 10 years, as we explore the rapid shifts that are occurring and accelerating in fields such as technology, society and the environment. The Summit will shine a light on those changemakers that have adapted to the new environment in which we find ourselves.
— REMIX London will be an in person gathering but you can also buy a digital ticket.
The 2022 edition of REMIX London will feature 50+ speakers to be announced over the coming weeks – you can view our previous 2020 line-up and our hall of fame to see previous speakers, from the founder of Glastonbury to NASA.
The social programme of REMIX is integral to the summit experience – a chance to meet hundreds of potential new collaborators. Join the best minds from across culture, tech and entrepreneurship to compare notes and create bold new collaborations.
Early Bird tickets are now on sale – Save £170! You can also buy digital tickets for the first time providing on-demand access to all of the summit content (available to watch from 12 Sept).
New to REMIX? Watch trailers from previous events to find out more:
REMIX SYDNEY / REMIX LONDON / REMIX NYC
Terms

ALL IN-PERSON TICKETS INCLUDE ACCESS TO THE FULL SUMMIT CONTENT ON-DEMAND FROM SEPT 12th + 12 MONTH ACCESS TO 'REMIX UNLIMITED TALKS' PASS WHICH INCLUDES 500+ TALKS FROM REMIX SUMMITS AROUND THE GLOBE
If a physical gathering is not possible due to COVID-19 restrictions and our 2022 summit is cancelled, you will receive the content via on-demand video and a ticket to a future REMIX London event. If you would not like to transfer to a future event you will still receive a digital pass and a refund of any price difference.
In-person tickets include lunch on Day 1 only, courtesy of Google as Host Partner.
If REMIX London 2022 is rescheduled all tickets are transferable to the new dates.
Tickets are non-refundable but all tickets are transferable to another person up to 48 hours prior to the event if you are unable to attend (or transferable to a future event).
Payment by Invoice is possible. This payment option can be found on the checkout page.
If you have any questions please contact us at hello@remixsummits.com
The speaker line-up is subject to change.
If you want to find out how to become a volunteer at the summit. Please contact us at hello@remixsummits.com