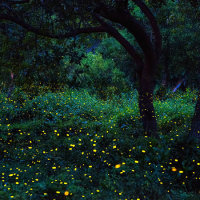 Hope "is something we do, rather than something we have" - Joanna Macy and Chris Johnstone.
In order to maintain hope we need to take action towards the world we hope for. However, it can be challenging to maintain hope over time. In order to avoid overwhelm and burnout we need regenerative practices to support us, our efforts and the actions we take towards the more beautiful world our hearts know is possible.

Which practices can embed hope and wellbeing into our activism and attempts to create positive change? What can best help us to connect with joy, creativity and community while working to bring about positive change in the world?

Join us in this exploration of practices that can be used by individuals and communities seeking joyful approaches to being the change we want to see in the world.
In this event we will hear from Lynne Segal, author of Radical Happiness, Amisha Ghadiali, founder of podcast and community 'All That We Are' and author of INTUITION, and Christabel Read, co-founder and director of Advaya, MyEcoResolution and Initiative Earth. 

Hosted by The Resurgence Trust and the Network of Wellbeing (NOW), this event will include talks from this panel of speakers, space for discussion and an interactive Q&A. Part of the Resurgence and NOW Hope in Action series, it will be an exploration of how we can maintain hope, wellbeing and resilience while co-creating a brighter, more beautiful future.
Tickets £8 (or £4 concessions)
Lynne Segal is Emeritus Anniversary Professor at Birkbeck, University of London, in Psychosocial Studies. She has written widely on feminism, sexuality, masculinity, identity and collectivity. Her books include 'Is the Future Female? Troubled Thoughts on Contemporary Feminism'; 'Slow Motion: Changing Masculinities, Changing Men'; 'Why Feminism? Gender, Psychology & Politics'; 'Out of Time: The Pleasures & Perils of Ageing'; 'Radical Happiness: Moments of Collective Joy', addressing what remains after the commodification of happiness and wellbeing. She recently published 'The Care Manifesto', as part the Care Collective, addressing the politics of care.

Amisha Ghadiali is the founder of 'All That We Are'; a podcast and community - which inspires grounded optimism weaving together activism, spirituality, regeneration and creativity. Amisha offers The Beautiful Leadership Immersion and One to One Mentoring which holds space for integrating these shifts into the way we live, work and play. She is the author of INTUITION, which she wrote in the global lockdown and believes to be a key skill of our time. As a writer, speaker and yoga facilitator, she has contributed to publications, festivals and events all over the world. Find out more.
Christabel Reed the co-founding director of Initiative Earth, a charity that enables people around the world to restore ecosystems and revive community wellbeing by removing obstacles to skills, funds and networks. Their main activities are EcoResolution and the soon-to-be-launched platform, Earthed. She is also the co-founder and director of Advaya, an educational platform for transformative change that links inner and outer healing for a world that thrives. Christabel believes that humans are able to co-create cultures centered on liberation, joy and healing. She is passionate about shifting dystopian visions of the future and igniting collective imagination in order to support and galvanise the movement towards regenerative futures.

This event will raise money for The Resurgence Trust, an educational charity (no. 1120414) and the Network of Wellbeing, a registered charity (no. 295976).
www.resurgenceevents.org networkofwellbeing.org