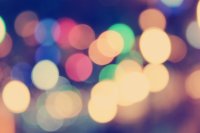 Every emerging and low budget filmmaker is SCREAMING out for two things…
A produceable, killer low budget script.
And that the resulting film that they make is a stepping stone to bigger budgets.

Low budget films are for everyone: whether that is their ultimate goal or they want to step up and get paid well, work with bigger budgets, enjoy longer shoots, get better distribution, more recognition, more glamour... The list goes on.
But for almost EVRYONE, it begins with a production that is on a wing and a prayer.
A low budget film.
So here's the GREAT news. Filmmakers are looking for you. They are seeking YOUR script.
Not just any script, but one that has been crafted for a low budget production.
So… It has to fit the very specific brief.
Not a narrative brief, more a technical and production brief first.
And THEN it has to deliver all the story stuff we love, fascinating concept, compelling character arcs, jaw dropping revelations, mail biting cliff hangers, and deeply cathartic conclusions.
So are you up for the challenge? To reduce? Simplify? Compact? Ratchet up? Re-imagine?
To develop an idea that will work be the start of a lifelong relationship between you and the filmmakers?
To get produced, seen and move onto the next rung of the ladder?
In this one day workshop with Bob you will learn…
The essential production constraints of low budget and how to pivot them to your advantage.
Why High Concept, told through the lens of microbudget constraints works so well.
How to compress story structure so that the narrative races along, even within budgetary confines.
The basics beyond the writing… Meeting producers and directors.
The Low Budget Success Formula… The repeating DNA patterns that make indie film so successful. (there is no formula of course, BUT there are distinct patterns and principles).

Becoming a successful writer is a marathon – not a sprint – and a track record of success is what tells agents, producers, and financiers that you are worth their time and effort. The indie / low budget / micro budget film is THAT promise… 'Look at me, you will see I am a diamond in the rough'.
By analyzing and examining low-budget classics, recent breakthroughs and some hidden gems, this course will provide you specific and actionable strategies to get your career launched and to finally see your WRITTEN BY credit on the big screen.
You will leave knowing what to write, how to write it, why you rare writing it, and raring to write it RIGHT NOW…