---
---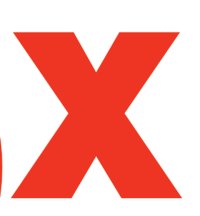 FEAR LESS is the motto of this year's event and we happily invite you to join as we will feature an incredible line-up of speakers on topics ranging from female empowerment, neuroscience and biology, education, personal development, cyber security and dealing with incurable diseases and find happiness. In total we present to you 8 excellent speakers with different backgrounds, ideas and messages that they want to share with all of us to provoke, inspire and motivate.
We are back again at one of the Marriott Hotel properties in Frankfurt and are ready to spend some inspiring hours with you.
During the event you will have free access to water, soft drinks and  coffee and tea as well as snacks and finger food.
Terms & Conditions (Information on ticket refund) can be found here: https://www.tedxfrankfurt.com/terms-conditions/
Please note: At the moment we have limited capacity of 200 seat available due to COVID-restrictions. We are constantly in conversation with the hotel and are aiming to releasing more tickets soon.
Hygiene Protocol:
We adhere to the government regulations regarding the hygiene protocol and will carry out all measurements that are needed to keep each other save. More information will be communicated 2 weeks before the event.
Support the climate:
We are a STRIPE CLIMATE Member. That means that we contribute 1% of our revenue to carbon removal. https://climate.stripe.com/PZiTN9
For any questions please contact us at tickets@tedxfrankfurt.com