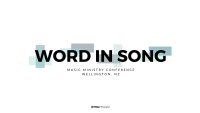 This past year most of us have experienced a time of extraordinary disruption in our churches. More than ever, we need to be clear on what the Bible has to say about singing and its place within the church. At the Word In Song Conference, we'll be thinking about how to create a healthy culture of singing, whether in normal times, or behind a mask or tv screen. We want you to be equipped and encouraged by God's word, and to leave with useful practical skills and ideas for your music ministry. So come and join us for a fun and foundational day of training for your church's music team!
PLUS - Come along on Friday night for A Night In With Emu - a concert evening of singing, bible and storytelling - for everyone! Tickets available at the 'Buy Ticket's button.
Please note the space is limited for both conference and concert events - so please register early to avoid disappointment!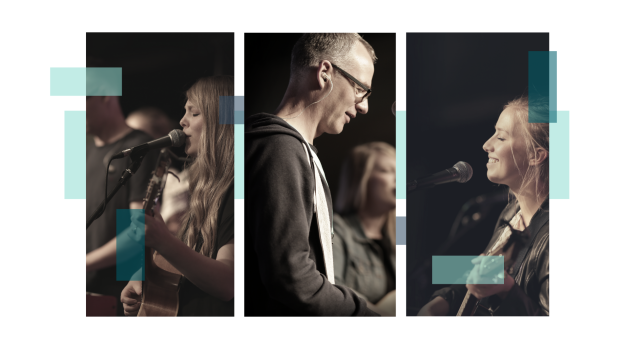 PROGRAM
9:30am: Doors and registration open
10am: Main Session - 'Singing and the Church' (Philip Percival)
11am: Church Music Masterclass (for musicians, sound people, singers, pastors)
11:30am: Break
12pm: Seminar 1*
Song Leading (aimed at vocalists, but helpful for anyone who stands at the front of church)
Leading from piano
Leading from guitar
1pm: Lunch (BYO)
2pm: Seminar 2*
Music for small churches OR Music with kids
What songs should we sing? (Song selection and service planning)
Leading a Music Team
3:15pm: Final Session
4pm: Conference Close
* For seminar descriptions click here.
FAQ
1. Who is this day useful for?
Every member of a church music team, especially those starting out in this ministry. At nearly every conference we meet someone who tells us they wish they had brought the whole team along - as listening and learning together makes the biggest difference back in your church.
2. I'm a pastor or service leader - is this day useful for me?
Yes! The ministry of the word in song flourishes when it deliberately complements the spoken word. Whatsmore, your musicians will find it a great encouragement to see you supporting their ministry.
3. I've been doing music for many years. Will I learn anything new?
Maybe yes, and maybe no! Many people come to Word In Song simply for the refreshment, encouragement and fellowship with those doing similar ministry.
4. We are a small church with few resources - will this day be relevant?
Yes! We love helping smaller churches work out how to effectively use their resources to lead singing. There will be lots of opportunities for applying biblical and practical principles to every context.
5. Will this be a Covid compliant event?
Yes. We will be following all current government advice.
CANCELLATIONS
Delegate cancellations will incur a $10 administration fee. Sorry, no refunds will be given for cancellations within one week of the event. However, if you have tested positive for Covid and are required to isolate, we are happy to provide a full refund of your registration. In the event that we need to cancel or postpone the conference, Emu Music will provide a full refund.

COMMUNICATIONS

By registering for this event you are agreeing to receive communication about the event from Emu Music.