---
---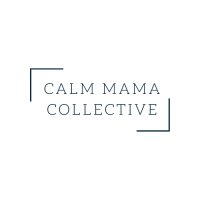 Along with 2-4 other couples during 4 two-and-a-half hour sessions over a month period, you will be given guidance on keeping calm and relaxed, to breathe and to enjoy your birth. It will give you the knowledge and confidence you need in your birthing body and it will support you through the intensity of the surges and give you the confidence to make decisions.
My hypnobirthing course in Surrey doesn't promise you a 'perfect' birth, but it certainly stacks the odds in your favour for a birth experience that makes your feel positive, empowered and strong. Even when the journey to birth changes, which it can on occasion, hypnobirthing helps you to stay calm and to have a positive experience. You will go into birth with all the knowledge and tools you need to calmly make decisions so that every step of the way through your birth experience you feel calm and in control. These relaxation techniques will support you in not just birth but parenthood as well!
At Calm Mama Collective, we focus on helping new parents build a support network around them, encouraging families within each group to swap contact details and build relationships to support you right into parenthood. We also organise a reunion once the Calm Baby's have been born. Book a space on an upcoming course today!
Your booking will automatically book you onto all 4 weeks of the course. 
The dates for this course are:
7.30pm - 10 pm
Friday 2nd September
Friday 9th September
Friday 23rd September
Friday 30th September