---
---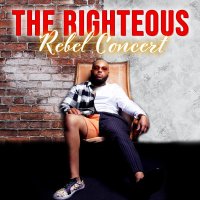 After not having a show since 2017, Ken is back! And not just in an ordinary way... 

Ken hasn't been traditional since the beginning of his career. Having grown up in the church, he enjoys creating worship music. But being raised in the streets of Chicago, he found that rap is what speaks to the people who need Jesus the most. 
This one night - two concert event will prove how you can be a RIGHTEOUS REBEL! With a hip hop show followed by a worship experience, Ken continues to break the box. 

We hope to see you there at one OR both concerts!
RAP SHOW @ 7:00pm (Doors open @ 6:15pm)
WORSHIP EXPERIENCE @ 8:15pm (Doors open @ 7:45pm)