---
---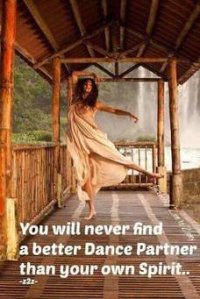 Chakradance is a beneficial and healing free form of dance, designed to realign your chakras (energy centres) to bring them back into balance, to allow for the free flow of life force energy.
It combines spontaneous dance, visualisation, meditation, mandala art and specific chakra-resonating music. 
You do not have to be able to dance as such. Finding your own unique movements and flow, you can experience Chakradance as a journey through/ for your soul.
Come prepared to leave feeling relaxed, energised and free(d)! 
Have fun, make a deeper connection with YOU and after the dance create your own 'magic circle' with mandala art, which holds the experience and a healing power to positively move forwards with.
'7 Keys to Freedom' is a 1,5 hour class. Space is strictly limited so book now to avoid disappointment!