---
---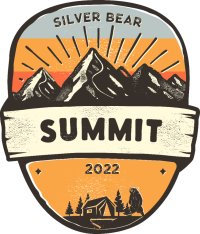 Silver Bear Creative is hosting our very first of hopefully many workshops. We've been in the wedding photo/video business for over a decade and we feel like we have some knowledge to share. And I know what you are probably thinking, "Another workshop?!?!". This isn't your typical photography workshop or videography workshop. This is a workshop designed for photo AND video teams and is geared to help photo/video teams grow and thrive in this crazy wedding business. 

We will focus on 5 topics that we feel most people struggle with: Brand, Creativity, Workflow, Knowledge and Confidence. The day will consist of 4 sessions followed by Q&A, a lunch break, some fun giveaways, and end with a fire pit hang! The 4th session will be an amazing styled shoot with a real couple at golden hour. You'll be working one on one with us in a real shooting situation as we show you how to get the most out of the time with the couple on a wedding day. If you're ready to grow your photo/video team and take it to the next level, if you're laid back, chill and love the outdoors, if you like yummy food, goodies, beer and good whiskey, then this workshop is for you and we'd love to have you! 
This workshop is tailored for 2+ person teams but we understand that some people do both photo and video on their own or want to eventually build a 2 person team which is why you will see 1 person pricing. Because we'll be speaking all day from a team perspective, this workshop is not recommended for photographers and/or videographers only. 
We would love to keep this small and intimate so everyone can get awesome content and have that one on one time with us. For that reason, we will only be opening 10 team spots and will cap it at a max of 25 people. Don't miss out on this opportunity; it's going to be an AMAZING day! 
The Silver Bear Summit will be held in Eustace, TX, which is approximately an hour southeast of downtown Dallas.
1 Person Pricing: $750

2 Person Team Pricing: $1000
3 Person Team Pricing: $1500