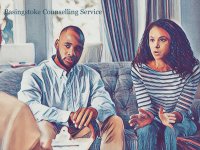 Certificate in Couples Counselling
We are delighted to announce that Heidi Renton will once again be delivering our Certificate in Couples Counselling.
The certificate syllabus is experiential, underpinned by robust theory. This 50-hour training will be running over five weekends from February to June 2023. The course is open to qualified counsellors with a minimum of one-year post-qualifying counselling experience, who wish to add working with couples to their portfolio, or who are already working with couples and want to deepen their understanding of couples work.
Course attendees will benefit from Heidi's extensive knowledge and experience of relationship therapy: she qualified for her Masters as a Psychodynamic Couple and Individual Psychotherapist at Tavistock Relationships in London and then specialised with a further qualification at the same institution, in Psychosexual and Relationship Therapy. She has since lectured and tutored on both the Tavistock courses from which she graduated, and works there as a Senior Clinician in Assessment and Relationship Psychotherapy, alongside running her own private practice. In addition, Heidi trains and supervises NHS and IAPT counsellors on the Tavistock's Couple Therapy for Depression time-limited model.
If you have already attended our previous Couples Counselling Course, we encourage you to experience this exciting new training, now in its second year (and offer you a discount of 20% on standard pricing).
Please see below for a more detailed breakdown of the course.

Dates: The 50hr course will take place over five weekends running from February to June 2023 (10 am to 4 pm)
Location: Basingstoke Counselling Service
Cost: £1275 (Early Bird £1075 available until 30th November 2022)
In certain circumstances payment by instalments can be arranged, please email events@basingstokecounselling.org.uk for more information
There are a limited number of places available on this course; early application is therefore advised.
Course Content

Dates

Content

Weekend 1

25/26 Feb

Key principles of couple therapy:

What is a relationship? The nature of attraction and role of idealisation
The relationship is the patient
The focus of the couple therapist: maintaining a 'couple state of mind'
The past in the present: using genograms; intergenerational patterns and shared sensitivities
What individuals bring to their relationships: the internal couple and repeated patterns of relationship dynamics
Working with the transference and countertransference

Weekend 2

25/26 March

The functions and meanings of desire and sex in a relationship:

Development of sexual identity; cultural and societal influences
Challenges to the sexual relationship, physical and emotional
Fertility issues and loss
Common sexual dysfunctions and causes: predisposing, precipitating and maintaining factors
Betrayal and shame – pornography and sex addiction

Weekend 3

22/23 April

Attachment theory and patterns:

Influence on couple choice; impact on the couple relationship
The therapist as an attachment figure; breaks and containment
Life stages in the couple relationship
Working with triangulation and affairs
Collusion and secrets in the consulting room

Weekend 4

20/21 May

Assessment, formulation and supporting the couple:

The presenting problem and 'why now?' for choosing couple therapy
Depression, mental health, and the 'allocated patient'
Issues of violence and child protection
Helping couples understand, address and change damaging behaviours
Sustaining positive change

Weekend 5

17/18 June

Endings and beginnings:

Working with disappointment, blame, conflict and loss in the consulting room
Separation and divorce
New relationships and repeated patterns
Blended families


Qualification
Providing you have achieved an appropriate standard in skills practice, a Certificate in Couples Counselling Skills will be awarded by Basingstoke Counselling Service. This will enable you to see couples under appropriately qualified and experienced couples work supervision.

Trainer
Heidi Renton

MA, MBACP, RegCOSRT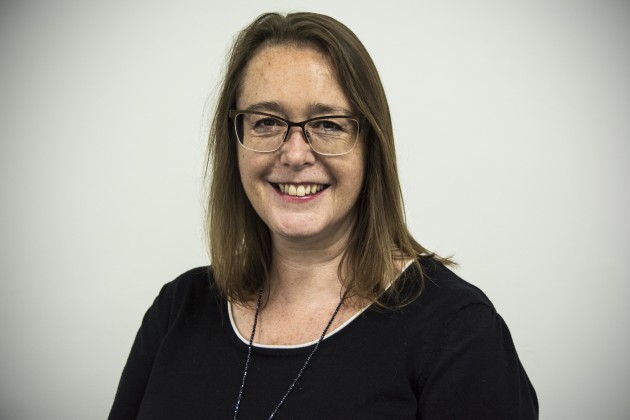 Heidi left a successful career in business and media education to dedicate herself to helping people find happiness in their personal and intimate relationships. She is a Masters graduate with Distinction in Psychodynamic Couple and Individual Psychotherapist from Tavistock Relationships in London (a charitable organisation and world-renowned centre of excellence for research and training in relationships) and holds a Postgraduate Diploma in Psychosexual and Relationship Therapy from the same institution. She is a registered member of both the BACP and COSRT as well as a graduate member and international affiliate of the Tavistock Institute of Medical Psychology (TIMP).
Together with devising and running the Couples Counselling Course for Basingstoke Counselling Service, Heidi tutors, lectures and works in clinical and psychosexual practice at Tavistock Relationships, as well as training and supervising NHS and IAPT counsellors on the Tavistock's Couple Therapy for Depression course. For the last few years, she has been in private practice as Renton Relationship Therapy.
Cancellation Policy

Please note that in order to receive the discounted rate due to the membership of BCS, ACS, RGT, or Counsellors Staffroom, you must be a member for the duration of the course. Full course fees will be payable if you leave your discounted organisation during the course. 

If changes in government guidelines mean the course can no longer take place in person, this course will move online (over Zoom) and no refund will be offered.
In the unlikely event that unforeseen circumstances arise and BCS has to cancel this course a full refund will be given. In the event of cancellation by the participant, BCS reserves the right to charge a cancellation fee as indicated by the table below. All requests for cancellations must be received in writing, with changes becoming effective on the date written confirmation is received.
| | |
| --- | --- |
| Calendar days' notice before the start date of the course | Refund applicable |
| 90 calendar days or more before you are due to start the Course | A full refund (less a £25 admin fee) |
| Between 60 and 89 calendar days (inclusive) | 50% refund (less a £25 admin fee) |
| Between 30 and 59 calendar days (inclusive) | 25% refund (less a £25 admin fee) |
| Within 29 calendar days of the Course commencing | No refund given |
Please ensure you meet the entry requirements prior to booking your place. If candidates do not meet the entry requirements they will be unable to attend the course and their withdrawal will be treated as a cancellation and subject to the above cancellation policy