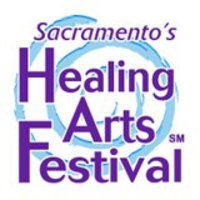 Saturday April 7th 10am - 6pm, Sunday April 8th 10am - 5pm
Sacramento's Premier Metaphysical, Spiritual, and Holistic Expo
Two full days to Discover, Explore, and be Inspired!
Over 65 exhibitors sharing products, services, and information including psychics, energy healers, crystal vendors, aura photography, essential oils, handmade body products, chiropractors, massage therapists, iridologist, and more.
Free Presentations both days. Ticketed in-depth workshops on Saturday and free Healing Sound and Movement on Sunday (donations welcome).
Food truck service available daily from 11am - 3pm with Culindery Cruzer available both days and Gyro King available Saturday.
Fundraising for the Sacramento SPCA. Mobile pet adoption available both days from 10am - 2pm. Free entry is available with an item from the SPCA wishlist.
Saturday Workshop Schedule:
Choices: The Inner Journey to You with Nancy Bryne Saturday, April 7, 10:30am 12:00pm, $40
The Comprehensive Attunement with Carrie Meyer Saturday, April 7th, 12:00pm 2:00pm, $40
We Can Heal Ourselves with Lorraine Chilson - Saturday, April 7th, 2:00pm - 3:30pm, $30
The Healing Power of Sound with Dr. Leona Kashersky & Jason Briggs Saturday, April 7th, 3:30pm 5:00pm, $30