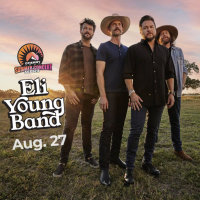 Join us in our mountain amphitheater for trailblazing multi-platinum #1 modern country hitmakers the Eli Young Band.

Get ready to see this Grammy-nominated "musical band of brothers" who earned Billboard's #1 Country Song of the Year and ACM Song of the Year for "Crazy Girl" back in 2011. 
Not the kind of guys to rest on their laurels, they've kept churning out the hits ever since. 
As a headliner, Eli Young Band has taken its Texas roots to the masses and sold out venues nationwide.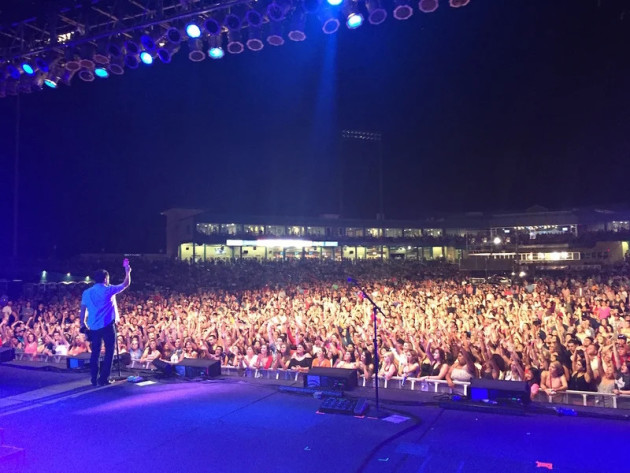 The band has also generated demand for more than 3 billion streams of their music.

Come see a legendary country act in our iconic mountain location Aug. 27 for a Saturday night to remember.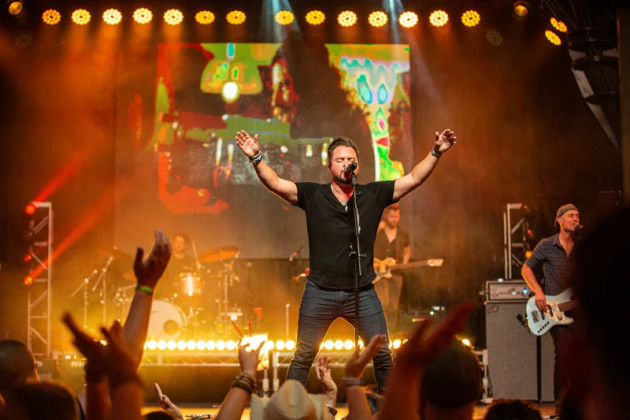 THE MUSIC
It's all about the music, and you'll love every minute with tunes you know like:
Authenticity bleeds through their live-show focused music that has sold out clubs, amphitheaters, and stadiums coast-to-coast.
Get in tune with your country soul with Eli Young Band's hearts-on-fire music at the best stop of the Love Talking Tour
. "This new music feels full of energy and full of life," Eli recently shared with People.com.
"This ultra-romantic new release from the group swirls with an irresistible melody and propulsive rhythm"
Billboard
"Up-tempo and breezy, 'Love Talking' is an effortless country rocker"
Taste of Country
"Lead singer Mike Eli's voice embraces listeners like a warm hug"
All Access

We'll Catch Ya At the Peak!
Tickets are going to go fast. Get yours now before we sell out.*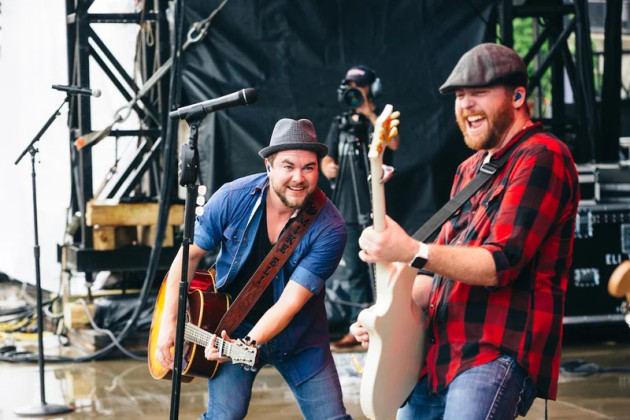 GET SEASON CONCERT PASSES TO SAVE ON BIG-NAME ACTS
Want to catch up to 6 big-name concerts in country, rock, and pop of the same caliber as Daughtry, Eli Young Band, and Josh Turner this summer? 
Get season tickets now to save up to $300 off entry prices.

ANNOUNCED SO FAR: 
Daughtry: Aug. 2 [Get Tickets]
Josh Turner: Aug. 11 [Get Tickets]
Eli Young Band: Aug. 27 

VENUE INFORMATION:
VENUE MAP: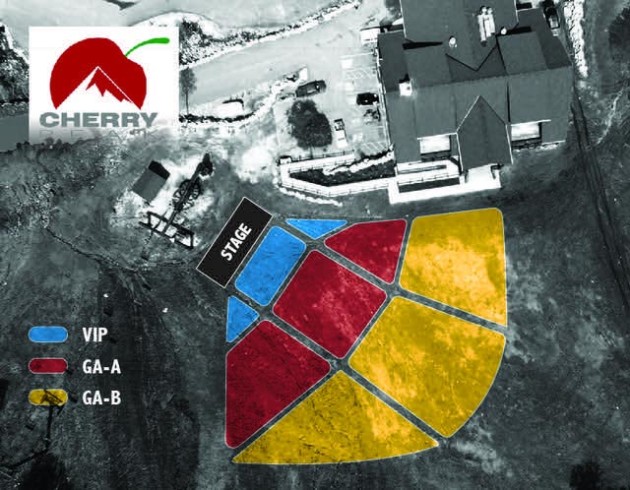 𝗧𝗜𝗖𝗞𝗘𝗧 𝗣𝗥𝗜𝗖𝗘𝗦 𝗦𝗧𝗔𝗥𝗧 𝗔𝗧 $29:
𝗚𝗲𝗻𝗲𝗿𝗮𝗹 𝗔𝗱𝗺𝗶𝘀𝘀𝗶𝗼𝗻 𝗕: $29 + Taxes & Fees
𝗚𝗲𝗻𝗲𝗿𝗮𝗹 𝗔𝗱𝗺𝗶𝘀𝘀𝗶𝗼𝗻 𝗔: $44 + Taxes & Fees
𝗩𝗜𝗣 𝗦𝗲𝗮𝘁𝗶𝗻𝗴 w/ Grand Room Access: $94 + Taxes & Fees

(All seating areas are approximate and subject to change.)

GENERAL CONCERT INFO: 

VIP SEATING:
Includes lawn/camp style chair as shown above as well as access to the VIP Grand Room with hors d'oeuvres and soft drinks while supplies last.

VIP PIT: 
The Pit area is closest to the stage with a strict no-chair policy. (No VIP Grand Room access.)

Check your ticket purchase to see if your ticket qualifies for the free chair rental. Unless in pit area, you may bring your own seating, but see requirements in graphic above. Seating within the VIP section is on a first come/first served basis, so arrive early for the best possible seat. Roughly the first 10 rows will be reserved for Daughtry Pre-Show Experience Guests. VIP seating will only be allowed up to two hours before show time. Hors d'oeuvres and soft drinks will be provided while supplies last.

GENERAL ADMISSION SEATING:
General admission seating space is virtually unlimited and includes the grassy area behind the VIP seating and beyond. Some concerts include two General Admission areas (General Admission area A and General Admission area B) with the area closer to the stage available at a slightly higher cost.

You are welcome to bring your own blankets or concert chairs for seating, provided the chairs stand no taller than 26 inches (not a standard camp chair, see photo above). We do ask that you don't take up an unreasonable amount of space for either chairs or blankets and we reserve the right to limit the size and number of blankets as we see fit in order to best accommodate all guests.

Limited seating will be available for individuals with disabilities or conditions that may require seating not in compliance with the chair regulations. Please see a member of the Cherry Peak staff upon arrival for assistance.

Please carry out everything that you carry in to help keep our facility clean. General admission seating is on a first come/first served basis, so arrive early for the best possible seating.

General admission seating will only be allowed up to two hours before show time.

WEATHER CONDITIONS AND CONCERT CANCELLATION
Rain or Shine THE SHOW WILL GO ON! Please dress appropriately for the weather conditions. Please remember that it can become cool at night at Cherry Peak Resort once the sun goes down.

If for some reason a show must be cancelled and cannot be rescheduled, we will refund your purchase minus the facility fee. 

PHOTOGRAPHY
Recording or transmitting of the concerts is strictly prohibited. Flash photography is also prohibited. Non-flash photography may be permitted. If photography is completely prohibited, an announcement will be made prior to the start of the show.

FOOD AND DRINKS
Food and beverages will be available for purchase before and during the shows. Outside food will not be allowed in the venue. NO COOLERS ALLOWED AND NO GLASS CONTAINERS.

SMOKING/VAPING
In compliance with the Utah Clean Air Act, Cherry Peak is a non-smoking facility. Smoking and vaping are permitted only in the desiganted area outside the main entrance gate. Thank you for your cooperation.

APPROPRIATE CONDUCT
We want the Cherry Peak concerts to be enjoyed by all participants. Therefore, guests are expected to dress and conduct themselves in an appropriate manner and to refrain from both conduct and language that would be considered offensive or disruptive. If you are dressed in an offensive manner, or are engaged in any type of inappropriate conduct, you may be escorted from the premises.

PETS
With the exception of service animals you may not bring pets to the concerts. Comfort animals are also prohibited.

PARKING
Premier parking passes (for parking near the lodge) are available on a limited basis for each concert and may be purchased online or in person but are anticipated to sell out quickly for most concerts. Parking with shuttle service to and from the concert area is available at locations further down the canyon for a fee of $10.

MOBILITY IMPAIRMENTS
If you or a member of your party has mobility impairments, accommodations will be made for seating a wheelchair accessible area. This includes both general admission areas as well as th VIP seating area. Notify a parking attendant or other member of the Cherry Peak staff upon arrival for further assistance. You may also call Cherry Peak Customer Service at 435-200-5050 in advance to arrange for special accommodations.

RETURNS
All ticket sales are final, but tickets are transferable and may be resold in the event you can't make it.

CUSTOMER SERVICE
Please contact info@skicherrypeak.us or call 435-200-5050 for customer service not covered by this FAQ.

DIRECTIONS
ONLY 20 MINUTES FROM LOGAN! Turn east at the stoplight in Richmond, just 15 minutes north of Logan and south of Preston. Turn north on 300 East, then east again on 500 North (which turns into 11000 North). Follow the paved road just another few short miles up the canyon to Cherry Peak Resort!

Address:
3200 E 11000 N.
Richmond, UT 84333