---
---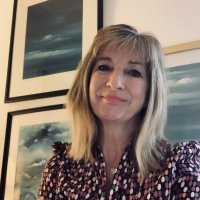 ABOUT
Form a Personal Connection with Spirit.

This one-day workshop offers you the opportunity to work in Spirit's light. This will guide you to your true calling when pursuing Mediumship on behalf of Spirit.
It shall be a day of light and wonderful connections with one to one and group sessions. You will have the opportunity to practice your Mediumship in the wonderful setting of the Sir Arthur Conan Doyle Centre.
Mediumship in its truest form brings comfort and proof of continuation of the soul. In this workshop, you will learn to adopt the role of Spirit Messenger. You shall leave much lighter at the day's end; empowered by a clearer picture of your connection with Spirit and understanding of where you want your journey to take you.
About Elizabeth Titterton
Elizabeth Titterton is a Clairvoyant Medium from the beautiful Mull of Kintyre in Scotland. She has been aware of her connection with Spirit since childhood.
Her work for Spirit has taken her to Canada, USA, Ireland and to various parts of the UK. Much of her early spiritual development was undertaken under the supervision of Gordon Smith's Intuitive Studies Programme along with input from other important mentors and tools along the way.
Elizabeth offers private readings and she also works as a Platform Medium. She has also run development classes for those interested in developing their connection with Spirit.
Elizabeth believes that compassion is at the heart of all she offers spiritually. For her, the work with Spirit has always been about connecting in a heartfelt and personal way. She feels very privileged carrying out the work of Spirit.