---
---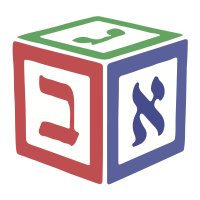 Hebrew Conversation/Conversación en Hebreo/Conversa em Hebraico
Atem midabrim ivrit? ?אתם מדרים עברית
Informal conversation group. It is helpful if you can read Hebrew. I will give short lessons on vocabulary and grammar, but mostly, we'll be talking.
Grupo de conversación informal. Es útil si puedes leer hebreo. Daré lecciones cortas sobre vocabulario y gramática, pero sobre todo, estaremos hablando.
Grupo de conversa informal. É útil se você pode ler hebraico. Darei aulas curtas de vocabulário e gramática, mas, principalmente, estaremos conversando.


Class dates: Sundays 10:30-11:30am
Oct 23, Nov 6, Dec 4.
Location: Board Room ​​
Led by Lynne adultedchair@tbsev.org