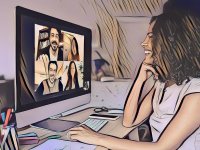 CLIENT ASSESSMENT AND INITIAL CONSULTATION TRAINING
Whether you are an experienced counsellor, or just starting out in private practice, this course provides a deep understanding of the assessment process.

The client's decision to seek therapy can be a momentous one, which makes that initial meeting so important. Assessment can be continuous and at times complex, requiring critical awareness and sensitivity; sound assessment skills are therefore crucial to effective clinical practice.
This two-day course has been designed to give sufficient time and focus to developing an understanding of the assessment process and it's execution. Practitioners will examine the theory and practice of this process, developing skills in initial consultation techniques and report writing.
Day One: You will gain an understanding of what assessment is and indeed what it is not. You will explore a range of assessment skills including what to look out for, and how to structure the initial consultation.
Day Two: Includes live supervision of clinical assessments presented by a number of you. The group as a whole will be able to engage fully in discussion and learning throughout the supervision process.

Course Leader: Maggie Sauven MBACP (Accred)
Maggie is an accredited psychodynamic counsellor, supervisor, and Group Work Practitioner. Maggie is also an experienced and engaging trainer and IC and Assessment practitioner. She has a keen interest in the interpersonal dynamics of the individual and the group.
Date: Saturday 13th May & Saturday 3rd June 2023
Time: 10:00 – 16:00
Cost: £195 (Early Bird rate £176 available until 31st January 2023)

This course has, in the past, proved very popular. Therefore to avoid disappointment we recommend early booking.
Cancellation Policy
Please note that in order to receive the discounted rate due to the membership of BCS, ACS, RGT, or Counsellors Staffroom, you must be a member for the duration of the course. Full course fees will be payable if you leave your discounted organisation during the course.
In the unlikely event that unforeseen circumstances arise and BCS has to cancel this course a full refund will be given. In the event of cancellation by the participant, BCS reserves the right to charge a cancellation fee as indicated by the table below. All requests for cancellations must be received in writing, with changes becoming effective on the date written confirmation is received.
| | |
| --- | --- |
| Calendar days' notice before the start date of the course | Refund applicable |
| 90 calendar days or more before you are due to start the Course | Full refund (less admin fee of £25) |
| Between 60 and 89 calendar days (inclusive) | 50% refund (less admin fee of £25) |
| Between 30 and 59 calendar days (inclusive) | 25% refund (less admin fee of £25) |
| Within 29 calendar days of the Course commencing | No refund given |
Please ensure you meet the entry requirements prior to booking your place. If candidates do not meet the entry requirements they will be unable to attend the course and their withdrawal will be treated as a cancellation and subject to the above cancellation policy