---
Join the waiting list for this event.

Thank you for signing up for the waiting list. We will contact you if a place becomes available.
---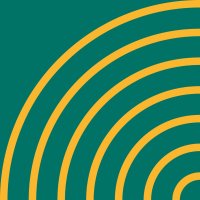 This online training is made up of two 2¼ hour sessions with a 15-minute break. This training will be held on Wednesday 22 February & Wednesday 1 March from 9.30am to 11.45am.

Trauma – Body and the Brain
The Transforming Trauma National Training Framework sets out 4 levels of training for different parts of the workforce. This training sits at the Trauma Enhanced Level (Three) for those with a specific remit to respond to the needs of survivors – on a regular or intense basis.
Participants are expected to have a good knowledge of the causes and effects of trauma before participating on this course. This is a practice-based course so participants who have been working in the trauma or a similar field for over 18 months will get the most out of it.
This course is for those working with services users or clients who have mild to severe mental health problems or who may be known to be survivors of any kind of trauma.
Aims
To explore the participants understanding of how trauma effects a traumatised individual's body and brain.
The workshop will enable participants to have a greater understanding of:
the effects of trauma and the experience of the survivor (bullets)
the neurobiological basis for trauma symptoms,
how to provide psycho-education in this area
what the participants can offer in terms of support with bodily and neurologically based effects
More specific details to be provided by November 2022.

Trainer
To be agreed.
Terms and conditions
This online course will be delivered through Zoom.
Please book a place for yourself, a member of staff or volunteer using this page.
If you need to cancel your place you can contact Jenny Gamble Jenny.Gamble@health-in-mind.org.uk or click on the Contact Event Organiser button on this page. Please let us know if you can't attend as there may be other staff on a waiting list for places.