---
---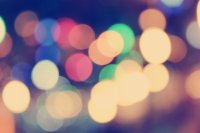 The AngelNV premier startup networking event for entrepreneurs, angel investors, economic development executives, professional services providers, and startup ecosystem organizers. The live event includes snacks/appetizers, adult beverages, soft drinks, and our finale pitch event - where up to 6 startup company founders will pitch for $200,000 in angel investment. One of the 6 finalists will be chosen, live at this event.
Guests of the live event will attend a cocktail networking event, then move into the Las Vegas City Hall Chamber for the finalist pitches, head back out to the lovely patio for more drinks and mingling while the angels decide who will win the minimum $200K investment.
The Zoom session will start at 1:35 when the guests join the chamber for the speakers and pitches, and will conclude when the winner(s) are announced.