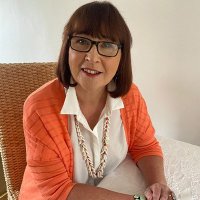 Bring Love to Mediumship
When we work with Spirit we are always working with love. The love of being of service to the spirit world in healing, mediumship or both. The love from the spirit world through the medium or healer to the recipient.
In your mediumship or healing, this love should flow and be seen and felt in all you do.

What to Expect
In this one-day workshop, we will look at
strengthening your connection
in your spiritual work to allow the love to flow, and for
enhanced communication
both as a healer and medium. We will also look at
removing your blocks
, fears or self-doubt to help you move forward.

The day will include working as a group and one-to-one.
You will leave you feeling uplifted, loved and motivated with a greater understanding of your work for spirit.
About Joan Frew
Based in Troon, Joan Frew is a Spiritual Medium and Psychic. She offers Spiritual Teaching and Mentoring either one to one or in groups. In addition, she is a fully trained energy therapist and offers a range of complementary therapies, including Crystal Healing, Sound Therapy, Reiki teaching and healing.
She teaches workshops on all aspects of psychic and spiritual development in Scotland, England, via Zoom and regularly teaches at the Sir Arthur Conan Doyle Centre in Edinburgh.
She also sells crystals and makes her own crystal essences.
She is passionate about her work, her aim is always to work with joy, authenticity, integrity and the love of spirit.
Her website is here: https://www.joanfrew.co.uk/