How to integrate racial equity, accessibility, and culture & language diversity into workshops or webinars.... and your learning strategy as a whole!
The 2022 Fall Nonprofit Learning Series looks at the topic of designing learning spaces for belonging through three lenses: racial equity, accessibility, and culture & language inclusivity. It brings experts on these topics into conversation with learning expert Nancy Bacon and you. This series is created for people who deliver workshops, webinars, or conference sessions on non-equity topics. It is also relevant for learning leaders who organize these sessions. It is designed to be action-focused, meaning that you will complete the series with actionable next steps and tools to support your success.
Design Learning Spaces for Belonging builds on the information presented through The Trainer Academy, which has trained hundreds of people over the past three years. The Trainer Academy is now available on-demand at www.nonprofitlearning.center. Participants in the Design Learning Spaces for Belonging series will receive a discount code to access The Trainer Academy with a 50% discount.
The Nonprofit Learning Series is moderated by Nancy Bacon, a teacher, instructional designer, and learning strategist who has worked for over 25 years in the nonprofit sector. Now in its third year, the Nonprofit Learning Series creates the space for a community of consultants, trainers, and learning leaders to hone their practice. You are encouraged to register for the full series to experience the full collection of knowledge and tools; you may register for just one of the sessions if you prefer. 

---
Design Learning Spaces for Accessibility
Led by Elizabeth Ralston
October 27, 2022 | 12:00-1:30pm Pacific (3:00-4:30pm Eastern)
One in four people has a disability. When you design learning spaces for accessibility, you are being intentional about how people with a range of disabilities can access your event, and how well they can learn once there. It is helpful to start with a foundational understanding of why accessibility matters and examine our internal biases and ableist perspectives, which can be barriers to implementation. An audit of your current learning program and learning events will help you prioritize next steps, key partnerships, and needed investments to expand accessibility. We'll share some tips for presenters/moderators leading sessions both in-person and online.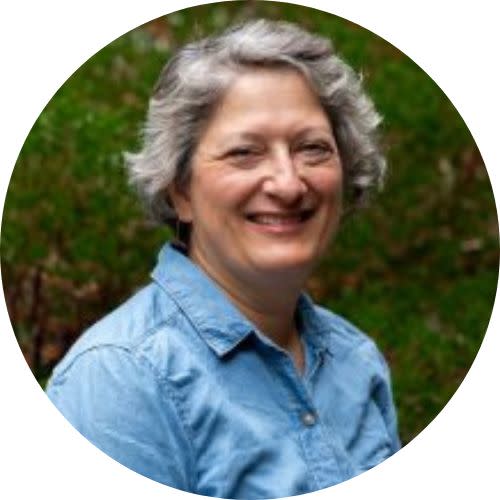 Elizabeth Ralston is a consultant working at the intersection of community health, nonprofits and accessibility. She has over 25 years of experience working with nonprofits, government agencies, and academic institutions. She has a Master of Public Health from the University of Michigan and a certificate of Nonprofit Management from the University of Washington. Her expertise is in maximizing organizations' success through accessibility, program development, and strategic communications.
---
Design Learning Spaces for Culture and Language Diversity
Led by Danielle Gines & Margaret Schulte
November 16, 2022| 12:00-1:30pm Pacific (3:00-4:30pm Eastern)
Roughly 14% of the U.S. population was born outside the country. Nonprofits regularly serve and employ people who live within cultures other than the White, Christian, English-speaking mainstream culture that out of which much of the curriculum and instruction methods used within the nonprofit and public sector come. As learning professionals, we can design and deliver learning experiences in English that offer a high level of cultural competency to create safe spaces of belonging. We can also invest the time and resources in translating and interpreting learning events and tools into other languages so people can learn in the language they prefer to learn in. Through this interactive session, you will gain insights, tips, and tools for how to design learning spaces with cultural and language diversity in mind.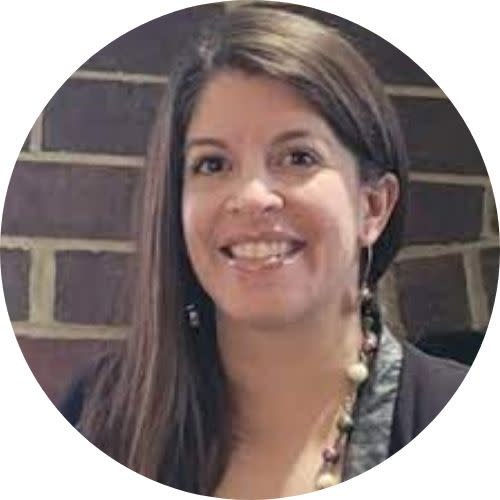 Danielle Gines taught English as a Second Language at Tarrant County College for eight years, where she also served as the content editor for the Mastery of Teaching Institute (MTI), a research program for faculty members to encourage scholarship and a commitment to excellence in teaching. She taught in Costa Rica and South Africa in Early Childhood Development, environmental advocacy, and tourism programs. In 2019, she taught in Cambodia in a female empowerment program through the Harpswell Foundation. Since then, Danielle has combined her M.S. in Nonprofit Management and classroom experiences to build a curriculum consultancy for nonprofit organizations looking to create relevant and sustainable program curricula within their training and/or educational programming.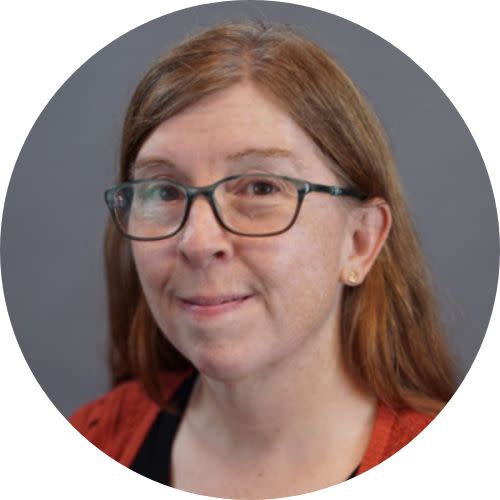 Margaret Meps Schulte is the founder and creative director at 3 Choices Creative Communications. She delivers visual and instructional design for nonprofits and the public sector, turning complexity into clarity for global clients. With over 35 years of experience in communications and technology, Meps addresses the needs of different cultures and languages with creative packages of multimedia, web-based, and print materials. Meps has studied French, Russian, Portuguese, and Danish and spent over 15 years working across culture and language with an educational NGO based in Salvador, Brazil. Meps leads the language interpretation and translation work of the Nonprofit Learning Center, an on-demand learning community she co-founded in 2022.


---
AVAILABLE IN RECORDED FORM which includes course materials

Design Learning Spaces for Racial Equity
Led by Roo Qallaq Ramos
Took place on September 27, 2022
You want to design and deliver workshops and webinars that demonstrate your commitment to racial equity and inclusion. That means you need to be pro-active in how you think about your leadership role and the strategy you implement related to who you serve, who is serving them, and how you know who you are reaching. You need to look at your content through a racial equity lens and deliver it in a way that engages the diverse experiences of the people in the room. Through this interactive session, you will gain insights, tips, and tools for how to design learning spaces for racial equity.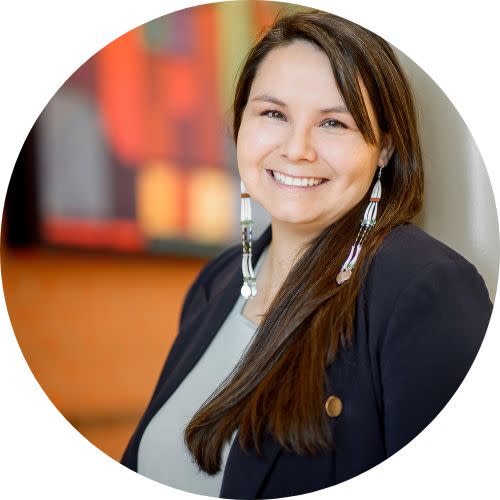 Roo Qallaq Ramos is Iñupiaq (Alaska Native). She was born and raised in Spokane and is a survivor of the educational system, the juvenile justice system, and the child welfare system. She has spent most of her career in the nonprofit world working on racial equity in the very systems she experienced. In 2020 she opened her own consulting firm called Redfox Consulting to help organizations across the spectrum build their cultural and racial awareness. Roo works with nonprofits to build their capacity.


COST
$100 for the series, which includes two live sessions, "get ready" and follow up communication, session resources, and a 50% off discount code for "The Trainer Academy" on-demand course.
$60 per session, which includes session and resources

Past sessions are available in recorded form for $50.
WE ARE PROUD TO PARTNER WITH THESE ASSOCIATIONS!