---
---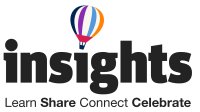 Insights are proud to present a spotlight on the Foreign National Offenders (FNO) Information Hub who celebrate the first anniversary of their launch on 9th September 2022. We will be recognising the growth and impact that the Hub has had on HMPPS and Home Office staff, and their plans for the future. This interactive event will be hosted by the HMPPS FNO Team and joined by guest speakers Tammy Hay (Head of Resettlement, HMP Maidstone), Michele Louden (Head of Immigration Prison Teams, Home Office), Lucy Peates (FNO and Drug Strategy Lead, HMP Wales) and the FNO Information Hub Team led by Ellie English and Sophie Lovejoy.
This event is for any colleagues in the Criminal Justice System who may manage foreign nationals in custody and not just within those FNO specialty prisons. It is particularly aimed at those prisons with lower FNO populations where staff can benefit from understanding how the hub is designed to support keyworkers, POMs, D&I leads and other staff with responsibility for supporting and managing FNOs across all prisons, and the support is often most needed in places where there are very few FNOs and therefore sometimes less local knowledge and skills.

We will be sharing the areas of good practice that we have been privy to when managing Foreign National Offenders in a prison environment, as well as informing you of upcoming FNO-specific research and resources. The event will be recorded and staff are encouraged to dip in to any parts of the event where they may be available. There will also be the opportunity for discussion and questions on all things Foreign National Offender related – so please feel free to come and test the team with your most difficult questions!

This event is for Criminal Justice staff only. You will be asked to confirm your role and organisation on the checkout form
Please note that any views expressed during this event are those of the speaker and do not necessarily represent those of HMPPS or the wider MoJ 

This is a virtual event and will be hosted on MS Teams. Please check your system requirements in advance as you may need to use a personal device to access the event.
The event link will be attached to the confirmation email – please save the event to your calendar and keep the confirmation email safe as the link will not be emailed to you separately.