---
---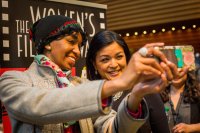 The Women's Film Festival is an annual festival that showcases work made by and/or about women and non-binary individuals. The Women's Film Festival is the only event of its kind in Philadelphia that celebrates and elevates women in film and television. 
Get all access to all our events during the film festival today!
Viewer discretion advised: It should be assumed that all film screenings contain adult content may not be suitable for children under the age of 13 and must be accompanied by a parent or guardian. This content might include graphic references to topics such as sexual abuse, self-harm, violence, eating disorders, and so on.

Contact us at mail@thewomensfilmfestival.org with any questions!