---
---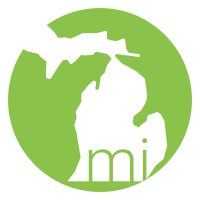 2022 miGoogle Conference Registration

The miGoogle conference is a 2 day event. Tickets must be purchased for each day.
If you would like to register using a school purchase order, please click the button below. A PO number is required before tickets can be released. Bulk registration is available. To register via CC, click the "buy tickets" button.

November 10 (Thursday), 2022 - Pre-Conference Workshops
Pre-conference workshops offer an opportunity to get in-depth training on a specific tool or topic. Pre-registration is required and registration is limited to 30 people per session. Click here to view workshop descriptions.
All Day session - Google Certification Bootcamp ($199/person)
AM session - 4 sessions available ($99/person)

Teacher Guide to Chromebooks
Teaching with Google Classroom
METS Coaching round table
Best practices for the Google Admin Console

PM sessions - 3 sessions available ($99/person)

Designed with Drive (projects for every grade level)
Lesson ideas for Chromebook classrooms (video, audio and more!)
Chromebook deployment and management

SCECH credits are included with your registration. Estimated SCECHs awarded for full day is 6, but we will confirm once we receive confirmation from the Department of Education.
November 11 (Friday), 2022 - General Conference
Tickets for the conference include the opening keynote, lunch and breakout sessions.

Regular registration (closes November 7) - $175
SCECH credits are included with your registration. 
To register with a credit card, use the button at the top of the page. To register with a purchase order, use the button below. 



Please note that we can not guarantee your registration until a valid PO has been received from your school. 
Questions? Having trouble registering? Please contact John Sowash at 231-769-2741 or jrsowash@sowashventures.com