---
---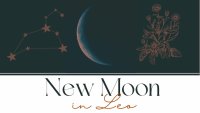 What soul seeds are you longing to plant under the dark moon? 
What are you ready to ground and root through the steady alchemy of earth?
What visions need both your nurture and discernment to prosper?
Join us in person at The StarHouse where, guided by our stellar StarHouse team, you'll meet the herbal and cosmic allies ready to support you on this particular lunar cycle, based in sidereal astrology.
This month, we'll get to know Virgo, its planetary ruler Mercury, and the plant ally Lavender ~ plus explore the digestive system and the gift of sight as the enlivening, embodied gifts of this diligent, devoted zodiacal Earth Sign.
Come set your intentions for this lunar month in a potent container woven with meditative and embodiment practices, and supported by the incredible StarHouse temple and surrounding lands.
Access your own deep gnosis while communing with the moon and weaving with a community dedicated to honoring earth's rhythms!
$30 members/$37 public
Recommended for ages 13+
OR for those participating in Trines - Select "Sliding Scale for Trines Only"   Click on link
Facilitated by Corin Blanchard (Ceremonialist, New Astrologer, and Certified Rolfer) and Tracy Koivisto (Astrologer and Herbalist).