A one-day conference focused on solutions, processes, practices, and tangible ways a fashion business can lead in climate change, environmental sustainability, and ethical responsibility.
Ticket prices include Morning Coffee with Pastries and an Afternoon Lunch.
---
SPEAKERS:
Jeannette Ferran Astorga
Vice President CSR, Ascena Retail Group
Dana Davis
Director of Sustainability, Mara Hoffman
Celine DeCarlo
Director of Social & Environmental Affairs, Mara Hoffman
Liz Pulos
Manager of Responsible Sourcing & Production, Macys

Kristin Schneider
Chief Marketing Officer, Nest
Sara Otto
Director of Artisan Compliance and Programming, Nest
Deanna Clark-Esposito
Fashion and Federal Regulatory Compliance Attorney, Clark-Esposito Law Firm, P.C.

Andrea Reyes
Chair, New York City Fair Trade Coalition
Jessica Schreiber
Founder, Fabscrap Inc.
Serge Lazarev
Founder, GreenTree Textiles
Malvina Hoxha
Business Development Manager, Innerwear & Knits, Lenzing Fibers
Sylvia Heisel
Creative Director, Hiesel 3-D

Nicole Heim
Co-Founder and Creative Director, Cienne New York

Charles Beckwith
Co-Founder and Director of Innovation, MouthMedia Network
Abrima Erwiah
Co-Founder, Studio 189
Jennifer Wong
Director of Product Development & Design, Global Goods Partners
Plus, a Climate Reality Project presentation!
---
SPONSORS: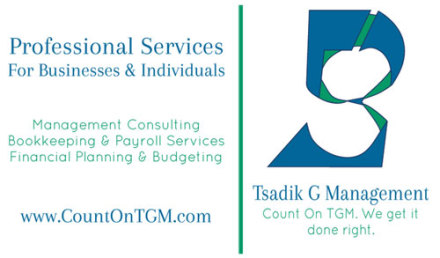 ---
FRIDAY, MAY 4th SUMMIT LINEUP*:
8:30AM-8:50AM Check-in & Breakfast in West Wing F
8:50AM-9:30AM The Climate Reality Project in Main Hall
9:40AM-10:25AM Sustainability at Mara Hoffman- Wholesale Solutions in Main Hall
10:40

AM

-11:25

AM

Sustainability at Eileen Fisher in Main Hall
11:35

AM

-12:20PM Eco-Fashion Law, Compliance & Marketing in Main Hall
12:20PM-1:00PM Lunch & Networking in West Wing F
1:00PM-1:50PM Sustainability & Textile Innovation & Development in West Wing B
1:00PM-1:50PM Digital Technology & Sustainability in East Wing
2:00PM-2:50PM Sustainability & Textile Waste in West Wing B
2:00PM-2:50PM Fashion & Fair Trade in East Wing
3:00PM-3:50PM Sustainability along the Supply Chain in West Wing B
3:00PM-3:50PM Sustainability & the Millennial- LIM Faculty Research in the East Wing

4:00PM-4:50PM Sustainability & Starting a Line in Main Hall
4:50-5:30PM Wine & Networking in West Wing F
*SUMMIT LINEUP TIMES ARE IN THE PROCESS OF BEING FINALIZED AND SUBJECT TO CHANGE.
Fashion & Sustainability Summit • LIM College • Maxwell Hall • 216 East 45th Street • New York , NY 10017
Register and join the summit! Coffee sponsored by the North American Suri Company, plus Swag bags for all, Vendor Row and a Texting and Social Media Lounge!