---
---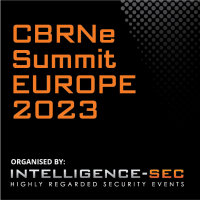 CBRNe is still a major concern across Europe and especially more heightened with the current unstable situation in Eastern Europe. We are pleased to bring our annual event to Lisbon, Portugal, for the first time, to allow you to continue hearing from leading military, government and scientific officials.
Our CBRNe Summit Europe conference and exhibition will take place on the 21st – 23rd March 2023 and is officially supported by the Lisbon Fire Brigade and Lisbon City Hall. The event will continue its normal format of two days of presentations and networking in the exhibitor hall. With the third day being a live demonstration and exercise by the Lisbon Fire Brigade showcasing their CBRNe capabilities. For the first time vendors will also be able to demonstrate their products in a live setting to our international audience.
The two-day conference will discuss the new CBRNe threats being faced and the importance of sharing information and experiences to deal with potential threats. You will hear perspectives from both civil and military agencies from across Europe and North America. Participants will gain an understanding of national CBRNe capabilities and response procedures.
Further topics that will be discussed are CBRNe capabilities, first responder techniques and procedures, radiation safety, increased threat of chemical and biological attacks, asymmetric threats and international cooperation.
To be part of the largest gathering of CBRNe professionals in Europe please contact us via email at events@intelligence-sec.com or by phone +44 (0)7792 473 246 and we will be happy to provide you further information on how you can participate either as a speaker, sponsor/exhibitor or as delegates.